IMHS had the exact degree program that I was looking for and also offered incredible tuition rates! Once enrolled, I got the added bonus of a teacher who has also become my mentor. :) There is a never-ending wealth of knowledge even outside of the curriculum that is offered to you if you are willing to accept and listen. The instructors are only an email away and respond right away. They are always there to help and go above and beyond that of traditional instructors that I have taken classes from before. The online classes are awesome and I love the information that is put into each class that I have taken so far. —Angie W., California
---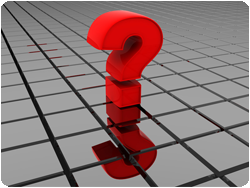 Please read all of the metaphysics degree information presented on this site in order to make an informed decision about getting your metaphysics degree from IMHS. Most questions are answered on the description pages provided including this page. If you have a question which is not answered here, please contact us using one of the options on the top, right sidebar of this page.
---
How do I enroll in the degree program?
Enrollment is easy! Simply navigate to the Tuition Rates page to complete the application and submit your tuition payment. Applications are processed very quickly (usually just a few hours).
---
Why is your degree tuition so much lower than other schools?
Our tuition is low because we maintain a low overhead and we want to make our degree program available to as many students as possible. IMHS is a division of the International Church of Metaphysical Humanism, Inc. (ICMH), a religious organization that focuses on quality training and education as part of its ministry in an effort to raise the level of consciousness among people in our world. Since our PhD degree program is based online, we are able to automate many tasks that would normally require staff members to complete. This saves both us and student's time and money. Even though our tuition is very reasonable, our courses are concentrated and comprehensive, and contain quality content that is designed to teach you the skills you desire as well as practical life skills that will enhance all aspects of your life. The old expression, "You get what you pay for" may be true in most cases, but with IMHS, you get far more than you pay for.
---
Will my tuition ever go up as with academic colleges?
No, your tuition rate is locked in until you complete the Degree Program Program.
---
Do you offer scholarships or financial aid?
We offer several scholarship programs for students who could improve their lives by getting a metaphysics degree, but cannot afford the regular tuition. Otherwise, financial aid is offered in the form of paying for one course at a time with zero interest or with automatic payment plans. Please see the Tuition Rates page for details.
---
Do you offer payment plans?
Yes, we offer several payment plans or you can pay for one course at a time at your own pace. Please see the Tuition Rates page for more details.
---
Is an instructor available if I need help?
Yes! Once you have enrolled in the degree program, you will have access to the Student Center which contains a method of contacting the instructor. In addition, help is available directly from the instructor by phone or Skype, if necessary.
---
Do you offer credit for life and work experience?
While your life and work experience is priceless, we are unable to give credit for life and work experience for several reasons. Our curriculum is unique and follows a specific path toward graduation. Therefore, it would be impossible to give credit for previous training or life experience because it is nearly impossible to quantify such experience and then translate it to our degree program in a meaningful way. However, your prior training and experience will aid you in taking our courses.
---
How slow or fast can I complete my degree?
With the self-paced format, you can generally take your time or speed up the process within limits. On average, our students complete all three degrees in 13 months; some go faster, some take longer. It all depends on one's circumstances. The degree program is designed so you can easily complete one course per month. For students who wish to finish their degree as fast as possible, they can complete up to three courses per month if their schedule permits more time for study. This would allow completion in about 4 months, which is the minimum amount of time allowed. However, we reserve the right to require extra-credit assignments if the instructor is concerned about a student not properly assimilating the course material.
---
Are the courses taken online or through the mail?
All courses, study material, multimedia, assignments, and exams are conducted 100% online. Many course materials may be downloaded for offline study, but some do require you to be online.
---
Are there any additional costs such as textbooks? How do I get my study material?
The various course pages contain all of the study material you need for completion. No additional books are required. All courses, study material, multimedia, assignments, and exams are conducted 100% online. Many course materials may be downloaded for offline study.
---
What do I need to complete the degree program courses? Is my computer good enough to take the courses?
To complete the courses, you only need a home computer or laptop, an Internet connection (preferably cable or DSL; dialup may pose a problem for videos), and some quiet time for study and mediation. As long as your computer is not a relic from days gone by, you should have no problem accessing our course material. The study material comes in PDF format, so you will need Adobe Acrobat Reader (comes standard on all computers). Audios are in MP3 format. Videos are in MP4 format. If you can view videos on YouTube, you should have no problem. Our courses are also compatible with Mac's. You can also use iPads and Android Tablets for some study activities, but you will need a laptop or desktop computer to complete essays and assignments. Microsoft Word is also helpful, but we provide links to free MS Word alternatives if you don't have MS Word.
---
I have a slow, dial-up Internet connection that makes viewing videos difficult and slow. Can I get the study material on CD?
Unfortunately, physical study materials such as books and CDs are not available with the IMHS Degree Program.
---
Is the Degree Program accredited?
Yes, IMHS is privately accredited by the International Metaphysical Practitioners Association (IMPA), an accrediting agency for metaphysical educational organizations that promotes high educational standards by requiring that only high-quality content must be used in courses, degrees must be earned through diligent study, transcripts must be maintained indefinitely and available upon the student's request, and strict records are to be maintained regarding student educational activity while the courses are taken. Please see the Accreditation page for more information on accreditation.
---
How is your metaphysical degree any different than a diploma mill degree?
Diploma mills are unethical businesses that offer fake academic degrees in an effort to make money. Some try to feign legitimacy by offering credit for life and work experience, and require little or no course work or effort from the student. Moreover, they are used by people to get higher paying jobs fraudulently. Our degrees, on the other hand, are legitimate, non-academic degrees that require time and earnest effort from students. Our degrees cannot be bought; they must be earned. We will not allow a student to graduate who has not earned the right. Please see the Accreditation page for more information.
---
Do you offer Apostille certification for international students?
Yes, you may get your degree program diploma and ministerial credential certified by Apostille when you graduate provided you live in a country that recognizes the Hague Convention of 1961 for authenticating documents for use in foreign countries. If your country does not recognize the Hague Convention, you can get a Certificate of Notarial Authority. A fee of $150 applies for either Apostille certification or Certificate of Notarial Authority for the first document and $50 each for any additional documents. We do not provide translation services (if required), nor do we send the credential to the Consulate of your country for approval (if required), nor do we advise on what may or may not be required for your country. Therefore, please consult the appropriate department within your government for more information.
---
Can IMHS degree course credits transfer as college credits?
---
Can I get credit for previous metaphysical courses I've taken with other schools?
Since our curriculum is unique and proprietary, we are unable to give credit for other metaphysical courses. However, your previous training will likely help you get through our courses sooner.
---
I already have a Bachelor's and Master's degree. Can I just complete the dissertation to get my doctoral degree?
We appreciate the time and effort you spent in getting your degrees. However, our degrees are metaphysically-based and are therefore different from other academic degrees or even other metaphysical schools degrees. For this reason, students must take all required degree courses. Do not view this as having to get your Bachelor's and/or Master's degrees all over again. View these as additional degrees based on new subject material. This having been said, we do offer credit for previous degrees. Please see the Credit for Previous Degrees page for more information.
---
What forms of payment do you accept?
We accept PayPal, major credit/debit cards, bank wire transfers, and Western Union. You DO NOT need a PayPal account to use a credit/debit card. You can also pay by telephone.
---
What if I need to take a break from my studies, or I have to withdraw? Will I still be required to fulfill my tuition payments?
There are no contracts with the IMHS Degree Program—students can cancel or withdraw at any time simply by discontinuing their studies and canceling any payment plans in effect. No tuition refunds for previous or current courses are available. Students whose email addresses are no longer valid will be unenrolled from the program until such time as they provide a working email address.
---
Can I get a second Master's or Doctoral Degree?
Yes, you can get a second master's or doctoral degree by taking the required courses for that degree (but you are not required to repeat the same courses). An administration fee of $100 applies to Master's degrees and $300 for both Master's and Doctoral degrees. Please note that students in a scholarship program can only obtain a second Master's/Doctoral degree after paying the difference between the scholarship tuition rate and the regular (highest) tuition rate plus the fee for the second degree. This is in fairness to students who pay the regular tuition rate.
---
How do I order a transcript?
You can print your transcript from the Course Pages for individual courses. You will receive an official transcript upon graduation. Additional copies can be purchased from IMHS. If you are someone other than the student, have the student email your request to admin@metaphysicsinstitute.org and include their full name and the approximate date of graduation. You will receive an official transcript in PDF format within 48 hours (usually much faster) once the student has approved the request. Printed and sealed transcripts with an imprint/seal are available for $15 plus postage (includes two copies). Contact Admin for more information.
Have a question not answered here?
Please feel free to contact us using one of the options at the top of this page.