President's Honor Roll | Testimonials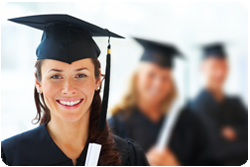 Graduating from the IMHS Degree Program requires effort as one progresses through the bachelor's, master's, and doctoral phases, and those who graduate have good reason to be proud! While we cannot yet boast thousands of graduates or even students, the quality of our Degree Program is second to none and the quality of our students is truly inspiring.
The list below includes a few of our top Degree Program graduates listed alphabetically by last name (and all our grads are "top" grads!). Many of these graduates are currently pursuing higher IMHS degrees.
Can you see your name here? We can!
List below is alphabetized by last name
Legend
A
B
C
D
E
F
G
H
I
J
K
L
M
N
O
P
Q
R
S
T
U
V
W
X
Y
Z
IMHS Degree Types

IMHS Honors & Awards

IMHS offers the following degrees:

Bachelor of Metaphysical Humanistic Science MHs.B

Master of Metaphysical Humanistic Science MHs.M

Doctor of Metaphysical Humanistic Science MHs.D

Doctor of Philosophy PhD

Doctor of Ministry D.Min

Doctor of Divinity DD

Doctor of Metaphysical Hypnosis MHy.D

Doctor of Education Ed.D

Some students have graduated with honors and have received special awards. The honors designations and awards are:

cum laude (with Honors)

magna cum laude (with High Honors)

summa cum laude (with Highest Honors)

Paragon Philosophers Award (recognizes outstanding academic performance)

Akasha Scholars Award (recognizes stellar academic performance. The highest award IMHS issues)

Add Your Name to this List!

What Our Graduates are Saying:

Don't enroll in the IMHS program - IF you expect to pay your tuition and walk away easily with an education, certification and/ or a degree. It will not happen! However, If you are willing to commit to learn, grow and develop spiritually and intellectually, and truly advance your knowledge in the field of Metaphysics, then I highly recommend you stop thinking about whether you should or should not enroll. Just do it now! The value and benefit of the learning experience provided throughout the entire IMHS degree program is far above and beyond the monetary investment. In fact, it is the bargain of the century! You will be challenged to learn and grow. The instructors' care and concern for students far exceeded any expectations of mine. The instructors genuinely care about their students. They want their students to succeed in their learning and self-development. I have several degrees and certifications and expertise in many areas of specialization. I can honestly tell you that you will not find a better program offering the level of quality of instruction, content, content delivery, and the personal attention and timely grading and feedback, as you will being a student in the IMHS. If you don't believe me, try the program. Experience the difference yourself. You will not be disappointed. However, be warned. You will be challenged, you will learn, and you will most certainly grow on many levels. This program is about growth, transformation and change. When you complete the program, you will not be the same person you were when you enrolled; you'll be better for it. The only thing I regret is that my experience is now complete. I will miss my time spent enjoying the process of learning and mastering new topics of interest. —David Blender, PhD, Illinois

---

IMHS seems to understand what a busy student desires from an educational institution. They have removed all the unnecessary administrative obstacles; however, the quality of the programs is high! To put it simply - IMHS offers high quality distance/online programs. You get more than you pay for! —Kazie Ann Morie Kasimbie, PhD, Jamaica

---

I believe that the IMHS Doctoral Degree Program is the best investment in education I have ever made; for the quality of the material, the cost is very reasonable. A deciding factor for me was that I could pay per course and not all at once. I found the material to be as interesting as a good book; I hated to put it down until I had finished the segment I was reading. The instructors were very helpful and always available. I never had any formal education and I teach at a technical school; the preparation for my job is done at home; I was still able to complete the program in nine months. The program has had a lasting effect on my life in a very positive way. I would recommend this program to anyone; I really want others to learn what I have learned. I am grateful I had this opportunity. My sincere thanks to Dr. Kelley and the Metaphysics Institute. —John W. Anthony, PhD, Pennsylvania

---

When I was going through the coursework, I too felt as if I had to really put some effort into it, which of course, made the achievement of my degree that much "sweeter." Today, when I relate my experience to others, I do not hesitate for one minute to stand behind my PhD, and even go toe-to-toe with those who have academic degrees in similar fields. Why? Simply because I know that the quality of education I received through the IMHS Degree Program places me in a position of great confidence. Had it been easy, had the course work demanded anything less of me, I am not so sure that I would be so assertive with myself and with others about my experience at IMHS. Again, thank you for sharing your greatness with the rest of us. You've already impacted my life, beyond myself and onto those I love. Thank you! —Dr. P., USA

---

Any student who graduates from IMHS will know they have had a complete education in metaphysics and can still further that education with more courses and degrees if they should choose to. There is no other online degree course that can give you so much for the low tuition you are paying! I searched for weeks to find a good course in metaphysics before choosing IMHS and it seemed pretty good at the time, so I took a chance and went for it, hoping for the best. Ten months later and now having graduated, I can honestly say this was a decision I am glad I made! You will be challenged here and come out better for it! The instructor will do everything he can to help you succeed! —Stephen Godjas, PhD, Virginia

---

I am so glad to announce that I've earned my "First ever Graduation Degree in Metaphysics." While my traditional academic degrees gave me recognition in earning name and a lot of money; I'm sure my Metaphysical degree is going to give me much more than that. Initially I thought of "finishing it off" in just four months' time, but as I moved forward with the courses, I realized that this is something unique. My life has given me an opportunity to learn, think, and grow. I must spend some more time in learning, absorbing, and applying the extract of these courses in real life situations. I must tell all that I feel as if I'm reborn! My outlook has changed completely; I'm more open, more receptive, and more positive towards life and people around. This degree has given me an opportunity to explore my inner-self, and bring out the best in me. Thanks, Doug Sir, for enrolling me as a student for this "Life-Changing Experience." Indeed, this degree is very dear to me! Thank You. —Manisha Anwekar, MHs.B, Mumbai, India
Olayemi Adeyemi, MHs.B
---
Jamaica Adisa, MHs.B
---
Dr. Saiyra Akbar, MHs.B cum laude, MHs.M magna cum laude, PhD summa cum laude
Metaphysical Holistic Healing
---
Dr. Jillian Alcantara, MHs.B cum laude, MHs.M, PhD magna cum laude
Metaphysical Hypnosis
---
Morgan K. Alexander, MHs.B summa cum laude
---
Laureen Alger, MHs.B summa cum laude
---
Dr. Christy Allen, MHs.B summa cum laude, MHs.M summa cum laude, PhD summa cum laude, 2023 3rd in Class
Metaphysical Holistic Life Coaching
---
Meer Almemar, MHs.B
---
Dr. Judith Ames-Hardman, MHs.B summa cum laude, MHs.M summa cum laude, MHs.D summa cum laude
Paranormal Science
---
Dr. Carlos Ampuero, PhD summa cum laude
Metaphysical Holistic Life Coaching
---
Dr. Dan Amzallag, MHs.B cum laude, MHs.M summa cum laude, PhD summa cum laude, Akasha Scholars Award
Metaphysical Organizational Leadership
---
Amanda Anderson, MHs.B cum laude
---
Dr. Danny Anderson, MHs.B cum laude, MHs.M, PhD summa cum laude
Spiritual Philosophy
---
Dr. Gabriella Anderson Courtney, MHs.B summa cum laude, MHs.M magna cum laude, PhD summa cum laude, Akasha Scholars Award
Paranormal Science
---
Angela Andrews, MHs.B
---
Charity Andrews, MHs.B summa cum laude
---
Dr. Jacob Andrzejczak, MHs.M summa cum laude, PhD summa cum laude
Metaphysical Spiritual Counseling
---
Dr. Adriene Ang, MHs.B summa cum laude, MHs.M summa cum laude, PhD summa cum laude
Metaphysical Holistic Energy Healing
---
Dr. Kevin Angle, MHs.B, MHs.M, PhD cum laude
Parapsychology
---
Dr. John W. Anthony, MHs.B, MHs.M, PhD cum laude
Paranormal Science
---
Marissa Anthony, MHs.B summa cum laude
---
Dr. Majesta Antion, MHs.B magna cum laude, MHs.M magna cum laude, PhD summa cum laude
Metaphysical Holistic Ministry
---
Dr. Bryan Arndt, MHs.B magna cum laude, MHs.M magna cum laude, PhD summa cum laude
Metaphysical Spiritual Counseling
---
Dr. Manisha Anwekar, MHs.B magna cum laude, MHs.M summa cum laude, PhD summa cum laude, Akasha Scholars Award
Metaphysical Spiritual Counseling
---
Tabitha Armstrong, MHs.B
---
Cristopher Arranaga, MHs.B cum laude
---
Dr. Shahir Aslam, MHs.B, MHs.M cum laude, PhD summa cum laude
Metaphysical Cultural Anthropology
---
Dr. Marlowe Aster, MHs.B magna cum laude, MHs.M summa cum laude, PhD summa cum laude
Metaphysical Science
---
Dr. Robert Avery, MHs.B magna cum laude, MHs.M magna cum laude, PhD summa cum laude, Akasha Scholars Award
Hominology
---
Amy Bacon, MHs.B summa cum laude
---
Dr. Jason Baker, MHs.B summa cum laude, MHs.M, D.Min summa cum laude, PhD summa cum laude
Metaphysical Holistic Life Coaching; Spiritual Counseling
---
Kristin Baker, MHs.B
---
Dr. Sandra Barbour, MHs.B summa cum laude, MHs.M cum laude, PhD summa cum laude
Metaphysical Humanistic Ontology
---
Karen Bardin, MHs.B summa cum laude
---
Dr. Gregory Baresel, MHs.B, MHs.M, PhD
Metaphysical Spiritual Counseling
---
Kara Barker, MHs.B summa cum laude
---
Dr. Delicia Barnes, MHs.B cum laude, MHs.M, PhD magna cum laude
Metaphysical Spiritual Counseling
---
Dr. Andrea Barnson, MHs.B, MHs.M, PhD magna cum laude
Metaphysical Spiritual Healing
---
Michael Barton, MHs.B
---
Corinne Basso, MHs.B, MHs.M
Metaphysical Holistic Life Coaching
---
Dr. Alexandra Baumgaertner-Cable, MHs.B magna cum laude, MHs.M cum laude, PhD summa cum laude
Metaphysical Science
---
Dr. Rula Bazzi, MHs.B cum laude, MHs.M summa cum laude, PhD summa cum laude
Metaphysical Energy Healing
---
Jessica Beard, MHs.B
Metaphysical Science
---
Dr. Cassandra Belle, MHs.B, MHs.M, PhD magna cum laude
Metaphysical Holistic Life Coaching
---
Jonathan Benabou, MHs.B summa cum laude
---
Dr. Jennifer Bennight, MHs.B cum laude, MHs.M, PhD magna cum laude
Metaphysical Education
---
Dr. Dieter Berndt, MHs.B summa cum laude, MHs.M summa cum laude, PhD summa cum laude
Metaphysical Holistic Life Coaching
---
Karan Bhardwaj, MHs.B
---
Dr. Jodie Bird, MHs.B summa cum laude, MHs.M summa cum laude, PhD summa cum laude
Metaphysical Science
---
Dr. Ivy Black, MHs.B summa cum laude, MHs.M, PhD summa cum laude
Metaphysical Science
---
Dr. Sharon Black, MHs.B, MHs.M, PhD
Metaphysical Spiritual Counseling
---
William Blackburn, Jr., MHs.B
---
Dr. Joseph Black Wolf, MHs.B cum laude, MHs.M, PhD summa cum laude
Metaphysical Cultural Anthropology
---
Lindsay Blaha, MHs.B summa cum laude
---
Dr. David Blender, MHs.B cum laude, MHs.M summa cum laude, PhD summa cum laude, Akasha Scholars Award
Metaphysical Science
---
Dr. Theresa Bodnar, MHs.B summa cum laude, MHs.M magna cum laude, PhD summa cum laude
Metaphysical Science
---
Dr. Evan Boelsen, MHs.B, MHs.M, PhD
Metaphysical Science
---
Dr. Taiwo Bola, MHs.B, MHs.M, PhD summa cum laude
Metaphysical Holistic Healing
---
Dr. Cynthia Dawn Boland, MHs.B cum laude, MHs.M, PhD summa cum laude
Metaphysical Holistic Life Coaching
---
Dr. Lisa Boleman, MHs.B, MHs.M summa cum laude, PhD summa cum laude
Metaphysical Spiritual Counseling
---
Dr. Robert Borsuk, MHs.B summa cum laude, MHs.M magna cum laude, PhD summa cum laude
Cryptozoology
---
Dr. Deirdre Bortz, MHs.B magna cum laude, MHs.M cum laude, PhD summa cum laude
Metaphysical Science
---
Dr. Richard Bosch, MHs.B, MHs.M, PhD magna cum laude
Metaphysical Science
---
Loradonna Botter, MHs.B cum laude
---
Karen Boudreaux, MHs.B summa cum laude
---
Alfonso Anis Boukourizia, MHs.B
---
Dr. Amanda Bowen, MHs.B summa cum laude, MHs.M summa cum laude, PhD summa cum laude
Metaphysical Science
---
Dr. James Bowman, MHs.B magna cum laude, MHs.M, PhD summa cum laude
Metaphysical Science
---
Michael Bowser, MHs.B summa cum laude
---
Tracy Boyer, MHs.B summa cum laude
---
Dr. Bruce Boynton, MHs.M summa cum laude, PhD summa cum laude
Metaphysical Holistic Healing
---
Jessica Brannan, MHs.B
---
Dr. Roberta Branner, MHs.B cum laude, MHs.M magna cum laude, PhD summa cum laude
Metaphysical Holistic Life Coaching
---
Keri Breese, MHs.B summa cum laude
---
Dr. William Brendle, MHs.B magna cum laude, MHs.M, PhD summa cum laude
Para-Anthropology
---
Joshua Breyman, MHs.B
---
Corey Bricker, MHs.B
---
Sasha Brisk, MHs.B
---
Dr. Charles Broadway, MHs.B, MHs.M, PhD
Paranormal Science
---
Dr. Toney Brooks, MHs.B summa cum laude, MHs.M summa cum laude, PhD, cum laude
Metaphysical Cultural Anthropology
---
Bridgette Brown, MHs.B
---
Jacob Browning, MHs.B
Metaphysical Science
---
Dr. Melissa Bryant, MHs.B cum laude, MHs.M, PhD summa cum laude
Parapsychology
---
Luke Burcham, MHs.B summa cum laude
---
Jennifer Burke, MHs.B
Metaphysical Cultural Anthropology
---
Rebecca Burkett, MHs.B
---
Dr. Ione Burlingame, MHs.B magna cum laude, MHs.M, PhD summa cum laude
Metaphysical Cultural Anthropology
---
Christopher Burns, MHs.B
---
Dr. Lydia Burns, MHs.B summa cum laude, MHs.M cum laude, PhD summa cum laude
Metaphysical Cultural Anthropology
---
Kayla Renae Burt, MHs.B summa cum laude
---
Scott Burtonclay, MHs.B magna cum laude
Metaphysical Science
---
Courtney Caflin, MHs.B
---
Dr. Cristy Cali, MHs.M cum laude, PhD summa cum laude
Metaphysical Holistic Life Coaching
---
Dadrianne Callaway, MHs.B
---
Dr. Laralee Cameron, MHs.B cum laude, MHs.M, PhD summa cum laude
Metaphysical Spiritual Counseling
---
Brianna Campbell, MHs.B magna cum laude
---
Kerry Campbell, MHs.B magna cum laude
---
Dr. Mark Campbell, MHs.B cum laude, MHs.M, PhD summa cum laude
Parapsychology
---
Ingeborg Campman, MHs.B magna cum laude
---
Dr. Geoff Canham, MHs.B summa cum laude, MHs.M magna cum laude, PhD summa cum laude
Metaphysical Science
---
Tina Cann, MHs.B magna cum laude
---
Christopher Cannon, MHs.B summa cum laude
---
Adam Carney, MHs.B
---
Dr. Heather Carroll-Landon, MHs.B summa cum laude, MHs.M cum laude, PhD summa cum laude
Paranormal Science
---
Dr. Lindsey Carr, Jr., MHs.B magna cum laude, MHs.M, MHs.D summa cum laude
Metaphysical Holistic Life Coaching
---
Dr. Glynnis Carrington, MHs.B summa cum laude, MHs.M magna cum laude, PhD magna cum laude
Metaphysical Spiritual Life Coaching
---
Dr. Andrew Carson, MHs.B cum laude, MHs.M magna cum laude, PhD summa cum laude
Parapsychology
---
Dr. Gay Cartier, MHs.B magna cum laude, MHs.M magna cum laude, PhD summa cum laude
Metaphysical Spiritual Counseling
---
Donna Casey, MHs.B
---
Dr. Tara Cash, MHs.B magna cum laude, MHs.M, PhD summa cum laude
Paranormal Science
---
Lonnie Catlin, MHs.B cum laude
---
Daniel Cavanaugh, MHs.B cum laude
---
Dr. Juliette Cavendish, MHs.B summa cum laude, MHs.M summa cum laude, PhD summa cum laude
Metaphysical Science
---
Dr. Deirdre Cavener, MHs.B summa cum laude, MHs.M summa cum laude, PhD summa cum laude
Metaphysical Science
---
Dr. Richard Cercone, MHs.B summa cum laude, MHs.M cum laude, PhD summa cum laude
Paranormal Science
---
Dr. Lani Charlton, MHs.B magna cum laude, MHs.M cum laude, PhD summa cum laude
Metaphysical Science
---
Dr. Cathy Chargualaf, MHs.B summa cum laude, MHs.M magna cum laude, PhD summa cum laude
Metaphysical Spiritual Counseling
---
Dr. Lisa Chapman, MHs.B cum laude, MHs.M cum laude, PhD summa cum laude
Metaphysical Science
---
Elliot Chavez, MHs.B cum laude, MHs.M cum laude
Metaphysical Spiritual Counseling
---
Dr. Jagwantsing Chetlall, MHs.B magna cum laude, MHs.M summa cum laude, PhD summa cum laude
Metaphysical Science
---
Karen Chiasson, MHs.B
---
April Childers, MHs.B summa cum laude
---
Jeanne Chilton, MHs.B cum laude
---
Dr. Donna Christenson, MHs.B summa cum laude, MHs.M magna cum laude, PhD summa cum laude
Metaphysical Spiritual Counseling
---
Dr. Danielle Christophe, MHs.B summa cum laude, MHs.M, PhD summa cum laude
Metaphysical Science
---
Elena Chudnovsky, MHs.B
---
Deborah Clark, MHs.B
---
Julian Clark, MHs.B
---
Lisa Clarke, MHs.B
---
Jodi Clarkson, MHs.B summa cum laude
---
Dr. Lisa Cockx, MHs.B cum laude, MHs.M magna cum laude, PhD summa cum laude
Metaphysical Holistic Life Coaching
---
Marilyn Coffie, MHs.B
Cryptozoology
---
Joanna Cole, MHs.B
---
Robbie Cole, MHs.B summa cum laude
---
Dr. Talibah Coleman Chisholm, MHs.M, PhD magna cum laude
Metaphysical Science
---
Haidee Colescott, MHs.B
---
Verna Coley, MHs.B cum laude
---
Dr. Julie Collana, MHs.B, MHs.M, PhD magna cum laude
Metaphysical Science
---
Dr. Jeraldine Conklin, MHs.B summa cum laude, MHs.M cum laude, PhD summa cum laude
Para-Anthropology; Cryptozoology
---
Dr. Christopher Conroy, MHs.M summa cum laude, PhD summa cum laude
Metaphysical Spiritual Counseling
---
Martin Constantineau, MHs.B cum laude
---
Dr. Olivia Cooper, PhD cum laude
Spiritual Philosophy
---
Marie Cote, MHs.B
---
Rejys Cowan, MHs.B magna cum laude
---
Waymon Cowley, Jr., MHs.B summa cum laude
---
Kimberly Cox, MHs.B cum laude
---
Nicola Craddock, MHs.B cum laude
---
Kerry Cramer, MHs.B summa cum laude
---
Dr. Lynda Cramer, MHs.B magna cum laude, MHs.M cum laude, PhD summa cum laude
Metaphysical Ministry
---
Dr. Adrienne Crawford, MHs.B summa cum laude, MHs.M magna cum laude, PhD summa cum laude
Metaphysical Spiritual Life Coaching
---
Cassandra Cromer, MHs.B cum laude
---
Dr. Ella Croney, MHs.B magna cum laude, MHs.M magna cum laude, PhD summa cum laude
Metaphysical Holistic Life Coaching
---
Samuel L. Crumby, Jr., MHs.B cum laude
---
Dr. Lynika Cruz, MHs.B summa cum laude, MHs.M magna cum laude, PhD summa cum laude
Metaphysical Science
---
Dr. Bradford Crymes, MHs.B magna cum laude, MHs.M summa cum laude, PhD summa cum laude
Metaphysical Spiritual Life Coaching
---
Laura Cullen, MHs.B summa cum laude
---
Rebecca Cullum, MHs.B
---
Jenni Cupo, MHs.B magna cum laude
---
Dr. Zasia Cushman, PhD summa cum laude
Cryptozoology
---
Lorna D'Souza, MHs.B cum laude
---
Braden Daniels, MHs.B
---
Dr. Gary Danko, MHs.B summa cum laude, MHs.M summa cum laude, PhD summa cum laude, Akasha Scholars Award
Metaphysical Spiritual Life Coaching
---
Dr. Casey Das, MHs.M, PhD summa cum laude
Metaphysical Pastoral Counseling
---
Elizabeth da Silva, MHs.B cum laude
---
Nichole Davidson, MHs.B cum laude
---
Dr. Deep Manishkumar Dave, MHs.B magna cum laude, MHs.M summa cum laude, PhD summa cum laude
Metaphysical Organizational Leadership
---
Charles Davidson, MHs.B
---
Dr. Tarah Davidson, MHs.B, MHs.M, PhD summa cum laude
Spiritual Philosophy
---
Anjanette Davis, MHs.B summa cum laude
---
Guzalia Davis, MHs.B magna cum laude
---
Valli Davis, MHs.B magna cum laude
---
Dr. Tabitha Davis, MHs.B summa cum laude, MHs.M summa cum laude, PhD summa cum laude
Metaphysical Holistic Life Coaching
---
Caroline DeBolt, MHs.B magna cum laude, MHs.M summa cum laude
Metaphysical Science
---
Deborah De Bullion, MHs.B summa cum laude
---
Dr. Todd DeCosta, MHs.B magna cum laude, MHs.M magna cum laude, PhD summa cum laude
Parapsychology
---
Dr. Julia de Fayard, MHs.B magna cum laude, MHs.M magna cum laude, MHs.D summa cum laude
Metaphysical Humanistic Ontology
---
Franky De Jode, MHs.B
---
Dawn Del Castillo, MHs.B
---
Dr. Diana Delvadavala, MHs.B magna cum laude, MHs.M magna cum laude, PhD summa cum laude
Metaphysical Spiritual Counseling
---
Michelle Deminick, MHs.B
---
Heather Dempsey, MHs.B summa cum laude
---
Dr. Toni Dent-McNair, MHs.M cum laude, PhD summa cum laude
Metaphysical Cultural Anthropology
---
Dr. Elle Desgrange, MHs.B, MHs.M, MHs.D cum laude
Metaphysical Holistic Healing
---
Shaneera Dilshan, MHs.B
---
Dr. Ashley Dodd, MHs.B summa cum laude, MHs.M summa cum laude, PhD summa cum laude, Akasha Scholars Award
Metaphysical Holistic Life Coaching, Metaphysical Spiritual Counseling
---
Kaitlynn Dodd, MHs.B
---
Shaun Doran, MHs.B
---
Dr. Alysia Doyle, MHs.B summa cum laude, MHs.M, PhD summa cum laude
Metaphysical Holistic Healing
---
Ricky Duck, MHs.B summa cum laude
---
Dr. Tiffany Duck, PhD magna cum laude
Metaphysical Spiritual Counseling
---
Dr. Terasa Ducummon-Hodges, MHs.B, MHs.M, PhD magna cum laude
Metaphysical Organizational Leadership
---
Tasha Duffy, MHs.B
---
Richard Dumas, MHs.B summa cum laude
---
Dr. Melinda Duncan Foreman, MHs.B summa cum laude, MHs.M summa cum laude, PhD summa cum laude
Metaphysical Holistic Healing
---
Dr. Heidi Duong, MHs.B summa cum laude, MHs.M summa cum laude, PhD summa cum laude
Metaphysical Energy Healing
---
Deanna DuPont, MHs.B summa cum laude, MHs.M
Metaphysical Holistic Life Coaching
---
Dr. Gaynor du Preez, MHs.B, MHs.M magna cum laude, PhD magna cum laude
Metaphysical Science
---
Dr. Cheryl A. Duran, MHs.B summa cum laude, MHs.M cum laude, PhD summa cum laude
Paranormal Science
---
Dr. Carroll Crystal Duran, MHs.B magna cum laude, MHs.M cum laude, PhD summa cum laude
Metaphysical Hypnosis
---
Janine Du Toit, MHs.B summa cum laude
---
Dr. Serenity Edward, MHs.B cum laude, MHs.M, MHs.D magna cum laude
Metaphysical Science
---
Dr. Camille Edwards, MHs.B summa cum laude, MHs.M, PhD magna cum laude
Metaphysical Hypnosis
---
Dr. Damali Curry Edwards, MHs.B summa cum laude, MHs.M summa cum laude, PhD summa cum laude
Metaphysical Spiritual Counseling
---
Jessica Edwards, MHs.B
---
Dr. Deanna Eiting, MHs.B summa cum laude, MHs.M summa cum laude, PhD summa cum laude
Metaphysical Holistic Healing
---
Dr. Kirk Elliott, MHs.B, MHs.M, PhD summa cum laude
Metaphysical Holistic Life Coaching
---
Lee-Anne Elliott, MHs.B summa cum laude
---
Dr. Rickard Elmore, MHs.B, MHs.M, PhD
Spiritual Philosophy; Metaphysical Science
---
Dr. Joanne Elphick, MHs.B summa cum laude, MHs.M magna cum laude, PhD summa cum laude
Cryptozoology
---
Dr. Pieter Elsen, MHs.B magna cum laude, MHs.M magna cum laude, PhD summa cum laude
Metaphysical Spiritual Counseling
---
Dr. Joel Elston, MHs.B summa cum laude, MHs.M magna cum laude, PhD summa cum laude
Metaphysical Science
---
Dr. Star Ely, MHs.B magna cum laude, MHs.M, PhD summa cum laude
Metaphysical Spiritual Life Coaching
---
Dr. Jennifer Emery, MHs.B summa cum laude, MHs.M cum laude, PhD summa cum laude
Para-Anthropology
---
Dr. Annie Emprima-Martin, MHs.M, MHs.D
Metaphysical Spiritual Counseling
---
Dr. Patricia Engelking, MHs.B, MHs.M, PhD cum laude
Metaphysical Science
---
Armaghan Esfandiari, MHs.B magna cum laude, MHs.M, PhD summa cum laude
Metaphysical Spiritual Life Coaching
---
Shateara Estep, MHs.B summa cum laude
---
Nicole Fant, MHs.B magna cum laude
---
Dr. Tannaz Farazi, MHs.B summa cum laude, MHs.M summa cum laude, PhD summa cum laude
Metaphysical Holistic Life Coaching
---
Dr. Daniel Fenyes, MHs.B, MHs.M, PhD cum laude
Parapsychology; Para-Anthropology
---
Dr. Brittany Figiel, MHs.B, MHs.M, PhD summa cum laude
Parapsychology
---
Dr. Angel Fitchett, MHs.B cum laude, MHs.M, PhD summa cum laude
Metaphysical Holistic Arts
---
Dr. Cleopatra Fitzgerald, MHs.B summa cum laude, MHs.M cum laude, PhD summa cum laude
Ufology
---
Arron Fiveash, MHs.B, summa cum laude
---
Dr. Daryn Fleming, MHs.B summa cum laude, MHs.M cum laude, PhD
Metaphysical Science
---
Sharon L. Fleming, MHs.B magna cum laude
---
Dr. Skye Fleming, MHs.B summa cum laude, MHs.M, PhD summa cum laude
Metaphysical Spiritual Counseling
---
Dr. Bette Fletcher, MHs.B summa cum laude, MHs.M summa cum laude, PhD summa cum laude
Metaphysical Ministry
---
Dr. Margarita Flores, MHs.B summa cum laude, MHs.M magna cum laude, PhD summa cum laude
Metaphysical Ministry
---
Dr. Brigette Ford, MHs.B, MHs.M, PhD cum laude
Metaphysical Ministry
---
Tisha Ford, MHs.B
---
Dr. Natassia Fortemps, MHs.B, MHs.M cum laude, DD magna cum laude
Metaphysical Science
---
Afrika Foster, MHs.B
---
Dr. John Foster, MHs.B cum laude, MHs.M, PhD summa cum laude
Metaphysical Science
---
Dr. Stephen Foster, MHs.B magna cum laude, MHs.M magna cum laude, PhD summa cum laude, DD summa cum laude, Akasha Scholars Award
Metaphysical Organizational Leadership; Metaphysical Ministry
---
Thomas Foster, MHs.B
---
Dr. Francois Fowler, MHs.B cum laude, MHs.M summa cum laude, PhD summa cum laude
Metaphysical Holistic Life Coaching
---
Dr. Nina Fowler, MHs.B cum laude, MHs.M, PhD summa cum laude
Metaphysical Holistic Life Coaching
---
Dr. Nafertisit Fox, MHs.B magna cum laude, MHs.M, PhD summa cum laude
Metaphysical Science
---
Dr. Mark Foxley, MHs.B magna cum laude, MHs.M cum laude, PhD cum laude
Metaphysical Science
---
Dr. Zechariah Frame, MHs.B cum laude, MHs.M cum laude, PhD summa cum laude
Metaphysical Holistic Life Coaching
---
James Franks, MHs.B
---
Brandon Frazer, MHs.B summa cum laude
---
Dr. Michael Frazier, MHs.B magna cum laude, MHs.M cum laude, MHs.D summa cum laude
Metaphysical Holistic Life Coaching; Metaphysical Hypnosis
---
Tyler Frazier, MHs.B
---
Majaliwa Frederick, MHs.B
---
Dr. Wendy French, MHs.B, MHs.M magna cum laude, PhD summa cum laude
Metaphysical Education
---
Fred Freitag, MHs.B
---
Marina Gagarin, MHs.B
---
Frances Galentine, MHs.B
Metaphysical Science
---
Dr. Mindy Ganz, MHs.B magna cum laude, MHs.M summa cum laude, PhD summa cum laude
Metaphysical Science
---
Haleigh Gardner, MHs.B
---
Jessica Garelick, MHs.B summa cum laude
---
Dr. Blaine Garfolo, MHs.B summa cum laude, MHs.M summa cum laude, PhD summa cum laude
Metaphysical Cultural Anthropology
---
Dr. Rebecca Garifo, MHs.B magna cum laude, MHs.M summa cum laude, PhD summa cum laude
Metaphysical Spiritual Counseling
---
Dr. Crystal Garrett, MHs.B, MHs.M, PhD cum laude
Metaphysical Holistic Healing
---
James Garrett, MHs.B
---
Rashard Garrett, MHs.B cum laude
---
Maria Gatto, MHs.B cum laude
---
Dr. Michele Gauerke, MHs.B summa cum laude, MHs.M summa cum laude, PhD summa cum laude
Metaphysical Holistic Life Coaching
---
Asrat Abraham Gebremariam, MHs.B magna cum laude
Metaphysical Humanistic Science
---
Karyn Geeza, MHs.B cum laude
---
Dr. Christopher Gelder, MHs.B cum laude, MHs.M cum laude, PhD magna cum laude
Metaphysical Holistic Life Coaching
---
Megan Gelinas, MHs.B
---
Rachel Gerson, MHs.B
---
Dr. Alissa Geurink, MHs.B summa cum laude, MHs.M summa cum laude, PhD summa cum laude
Metaphysical Education
---
Dr. Katelyn Gilardi, MHs.M summa cum laude, PhD summa cum laude, 2023 1st in Class
Metaphysical Science
---
Regina Gilbert, MHs.B, MHs.M
Parapsychology
---
Barbara Gilliam, MHs.B
---
Sarah Giovinetti, MHs.B
---
Dr. Stephen Godjas, MHs.B magna cum laude, MHs.M magna cum laude, PhD summa cum laude
Metaphysical Science
---
Ian Goins, MHs.B
---
Dr. Jeffrey Goins, MHs.B magna cum laude, MHs.M cum laude, PhD summa cum laude
Paranormal Science
---
Dr. Lisa Ann Goins, MHs.B magna cum laude, MHs.M, PhD cum laude
Metaphysical Holistic Healing
---
Dr. Lissa Goins, MHs.B summa cum laude, MHs.M cum laude, PhD summa cum laude
Ufology
---
Dr. Ilene Goldfeld, MHs.B summa cum laude, MHs.M summa cum laude, PhD summa cum laude
Parapsychology
---
Deborah Goodrich, MHs.B
Para-Anthropology
---
Angela Gottschlich, MHs.B
---
Dr. Brian Grasso, MHs.B magna cum laude, MHs.M magna cum laude, PhD summa cum laude, Akasha Scholars Award
Pastoral Counseling
---
Dr. Keith Graves, MHs.B cum laude, MHs.M, PhD magna cum laude
Metaphysical Ministry
---
Dr. Deborah Gray, MHs.B magna cum laude, MHs.M magna cum laude, PhD summa cum laude, Akasha Scholars Award
Metaphysical Holistic Healing; Metaphysical Holistic Life Coaching
---
Hamish Gray, MHs.B cum laude
---
Jeremy Gray, MHs.B
---
Dr. Belinda Griessel, MHs.B magna cum laude, MHs.M magna cum laude, PhD summa cum laude
Metaphysical Science
---
Dr. Clayton Griffin, MHs.B, MHs.M, PhD magna cum laude
Metaphysical Science
---
James Griffin, MHs.B summa cum laude
---
Dr. Bradley Grimes, MHs.B summa cum laude, MHs.M magna cum laude, PhD summa cum laude
Metaphysical Science
---
Dr. Philip Grimes, MHs.B summa cum laude, MHs.M summa cum laude, PhD summa cum laude
Metaphysical Spiritual Counseling
---
Lalaine Grimm, MHs.B summa cum laude
---
Dr. Braam Grobler, MHs.B, summa cum laude, MHs.M cum laude, MHs.D summa cum laude
Metaphysical Holistic Life Coaching
---
Dr. Elizebeth Grobler, MHs.B cum laude, MHs.M, PhD
Metaphysical Science
---
Dr. Gregory Grove, MHs.B, MHs.M cum laude, DD summa cum laude
Metaphysical Spiritual Counseling
---
Dr. Vincent Guagliardo, MHs.B magna cum laude, MHs.M, PhD summa cum laude
Para-Anthropology
---
Malcolm Guevara, MHs.B
Para-Anthropology
---
Dr. Alexis Habiyaremye, MHs.B, MHs.M cum laude, PhD cum laude
Metaphysical Holistic Life Coaching
---
Sherry Hack, MHs.B
---
Dr. Jutta Evelyne Hagner, MHs.B magna cum laude, MHs.M cum laude, PhD summa cum laude
Metaphysical Spiritual Counseling
---
Lucy Hague, MHs.B
---
Dr. Debra Hanes, MHs.B magna cum laude, MHs.M magna cum laude, PhD summa cum laude
Metaphysical Spiritual Counseling
---
Kayo Hansen, MHs.B cum laude
---
Chris Harker, MHs.B cum laude
---
Dr. LaContria Nikole Harper, MHs.B, summa cum laude, MHs.M magna cum laude, PhD summa cum laude
Metaphysical Holistic Life Coaching
---
Dr. Timothy Harper, MHs.B, MHs.M, PhD cum laude
Parapsychology
---
Tonya Harris , MHs.B summa cum laude
---
Courtney Hart, MHs.B
---
Heather Harwell, MHs.B
---
Dr. Trevor Hawkeswood, MHs.B summa cum laude, MHs.M summa cum laude, PhD summa cum laude
Cryptozoology
---
Lorraine Hawkins, MHs.B summa cum laude
Para-Anthropology
---
Ryan Haynes, MHs.B summa cum laude
---
Dr. Bill Hefley, MHs.B magna cum laude, MHs.M cum laude, PhD summa cum laude
Metaphysical Hypnosis
---
Dr. Wilhelm Hendrick, Sr., MHs.B magna cum laude, MHs.M, PhD
Metaphysical Hypnosis
---
Dr. Timothy Henry, MHs.B, MHs.M, PhD magna cum laude
Metaphysical Spiritual Counseling
---
Rani Henthorn, MHs.B summa cum laude
---
Shawn Henthorn, MHs.B
Paranormal Science
---
Cheryl Hermann, MHs.B
---
Dr. Kristen Hernandez, MHs.B magna cum laude, MHs.M, PhD summa cum laude
Metaphysical Holistic Healing
---
Amanda Herrick, MHs.B summa cum laude
---
Colton Hertzig, MHs.B
---
Dorian Hess, MHs.B
---
Dr. Helen Hess, MHs.B summa cum laude, MHs.M summa cum laude, PhD summa cum laude
Metaphysical Holistic Healing
---
Dr. John Hightower, MHs.B cum laude, MHs.M magna cum laude, PhD cum laude
Paranormal Science
---
Dr. Bobby Hill, Jr., PhD cum laude
Metaphysical Cultural Anthropology
---
Lucille Hill, MHs.B
Metaphysical Hypnosis
---
Dr. Chun Kit Ho, MHs.B, MHs.M, PhD magna cum laude
Ufology
---
Dr. Darlene Hobbs, MHs.B magna cum laude, MHs.M magna cum laude, PhD summa cum laude
Metaphysical Science
---
Dr. Angela Holladay, MHs.B summa cum laude, MHs.M summa cum laude, PhD summa cum laude
Metaphysical Holistic Arts
---
Roanna Holzhauer, MHs.B summa cum laude
---
David Holzwarth, MHs.B summa cum laude
---
Kenneth Horner, MHs.B summa cum laude, MHs.M magna cum laude
Metaphysical Science
---
Dr. P. James Houston, PhD magna cum laude
Metaphysical Science
---
Dr. Doris Howell, MHs.B, MHs.M, PhD
Metaphysical Organizational Leadership
---
Beth Howieson, MHs.B magna cum laude
---
Tamara Hudspeth, MHs.B summa cum laude
---
Dr. Caroline Huff, MHs.B summa cum laude, MHs.M cum laude, PhD summa cum laude
Metaphysical Holistic Life Coaching
---
Dr. Tammy Hunter, MHs.B cum laude, MHs.M cum laude, PhD summa cum laude
Metaphysical Science; Metaphysical Hypnosis; Parapsychology
---
Dr. Vicki Hunter, MHs.B magna cum laude, MHs.M magna cum laude, PhD magna cum laude, Akasha Scholars Award
Metaphysical Spiritual Counseling
---
Lucimarie Hunter Rawls, MHs.B
---
Dr. Michele Elle Hutchins, MHs.M, PhD summa cum laude
Metaphysical Holistic Healing
---
Dr. Michele Iannucci, MHs.B, MHs.M, PhD
Metaphysical Organizational Leadership
---
Dr. Jericho Ibanez, MHs.B cum laude, MHs.M, PhD
Metaphysical Science
---
Dr. Temitayo Ilori, MHs.B magna cum laude, MHs.M cum laude, PhD
Metaphysical Organizational Leadership
---
Dr. Michael Imundo, MHs.B, MHs.M, PhD summa cum laude
Metaphysical Spiritual Counseling
---
Dr. Maria Iolana, MHs.B summa cum laude, MHs.M summa cum laude, PhD summa cum laude
Metaphysical Cultural Anthropology
---
Sarah Isaac, MHs.B summa cum laude
---
Patrick Ivery, MHs.B magna cum laude
---
Dr. Sonia Ivey, MHs.B magna cum laude, MHs.M, PhD summa cum laude
Metaphysical Science
---
Dr. Bradford Neil Ivie, MHs.B summa cum laude, MHs.M summa cum laude, PhD summa cum laude, Akasha Scholars Award
Ufology and Abduction Research
---
Dr. Danny Jablonski, MHs.B cum laude, MHs.M magna cum laude, PhD magna cum laude
Metaphysical Holistic Healing
Metaphysical Holistic Life Coaching (Master's)
---
Gordon Jablonski, MHs.B cum laude
---
Hope Jackson, MHs.B summa cum laude
---
Dr. Sandra Jansen van Rensburg, MHs.B cum laude, MHs.M, PhD summa cum laude
Metaphysical Holistic Life Coaching
---
Dr. Jonathan Jang, MHs.B, MHs.M magna cum laude, PhD summa cum laude
Metaphysical Spiritual Counseling
---
Dr. Suzanne Jenkins, MHs.B summa cum laude, MHs.M magna cum laude, PhD summa cum laude
Metaphysical Science
---
Manvir Johal, MHs.B
---
Dr. Carlton Johnson, MHs.B summa cum laude, MHs.M cum laude, PhD summa cum laude
Metaphysical Science
---
Jamil Johnson, MHs.B summa cum laude, MHs.M summa cum laude
Metaphysical Holistic Healing, Metaphysical Holistic Life Coaching, Metaphysical Spiritual Counseling, Para-Anthropology
---
Susan Johnson, MHs.B
---
Winter Johnson, MHs.B
---
Fawn Johnston, MHs.B
---
Renae Johnstone, MHs.B summa cum laude
---
Frances Jones, MHs.B summa cum laude
---
Julie Jones, MHs.B summa cum laude
---
Dr. David Joseph, PhD
Metaphysical Science
---
Melissa July, MHs.B
---
Chelsea Kalin, MHs.B magna cum laude
---
Dr. Sonny Kaminski, MHs.B, MHs.M, PhD cum laude
Parapsychology
---
Dr. Sujata Menon Kapila, MHs.B, MHs.M, PhD cum laude
Metaphysical Holistic Life Coaching
---
Dr. Kazie Ann Morie Kasimbie, MHs.B summa cum laude, MHs.M summa cum laude, PhD summa cum laude, Akasha Scholars Award
Metaphysical Hypnosis
---
Dr. Sableen Kaur, MHs.D
Metaphysical Holistic Arts
---
Dr. Paula Kavanagh, MHs.M summa cum laude, PhD summa cum laude
Cryptozoology
---
Dr. Michael Kelley, PhD summa cum laude
Metaphysical Science
---
Dr. Ricky Kelley, MHs.B summa cum laude, MHs.M magna cum laude, PhD summa cum laude
Anomalous Research; Parapsychology
---
Dr. Cecelia Kendall, MHs.M cum laude, PhD summa cum laude
Metaphysical Spiritual Healing
---
Dr. Kelli Kenner, MHs.B summa cum laude, MHs.M summa cum laude, PhD summa cum laude, Akasha Scholars Award
Metaphysical Organizational Leadership
---
Dr. Richard Kenner, MHs.B summa cum laude, MHs.M summa cum laude, PhD summa cum laude, Akasha Scholars Award
Para-Anthropology
---
Lisa Kerigan, MHs.B, MHs.M
Metaphysical Holistic Life Coaching
---
Russel Kester, MHs.B summa cum laude
---
Dr. Leesha Khemlani, MHs.M summa cum laude, PhD summa cum laude
Metaphysical Science
---
Bayartsetseg Khureesuren, MHs.B
---
Bruno Kieba, MHs.B summa cum laude
---
Brian Kilian, MHs.B magna cum laude
---
Frederick Kimble, MHs.B summa cum laude
---
Amanda King, MHs.B cum laude
---
Dr. Charles King, MHs.B magna cum laude, MHs.M, PhD summa cum laude
Metaphysical Spiritual Counseling
---
Christine Kingsbury, MHs.B summa cum laude
---
Dr. Angila Kirkessner, PhD summa cum laude
Metaphysical Holistic Life Coaching
---
Dr. Angela Kittle, MHs.B summa cum laude, MHs.M summa cum laude, PhD summa cum laude
Parapsychology
---
Dr. Donald Kittle, MHs.B magna cum laude, MHs.M cum laude, PhD summa cum laude
Paranormal Science
---
Dr. Adrian Klein, MHs.B, MHs.M summa cum laude, PhD summa cum laude
Metaphysical Science
---
Sherrie Kleinholz, MHs.B
Metaphysical Humanistic Ontology
---
Neil Klemm, MHs.B magna cum laude
---
Erma Knarr, MHs.B, MHs.M
Metaphysical Science
---
Dr. Heather Kneale, MHs.B summa cum laude, MHs.M summa cum laude, PhD summa cum laude
Metaphysical Holistic Life Coaching
---
Milton Knight, MHs.B cum laude
---
Tamara Knox, MHs.B cum laude
---
Patrick Komeshak, MHs.B summa cum laude
---
Tiffany Koozer, MHs.B
---
Dr. Afra Kortram, MHs.B magna cum laude, MHs.M, PhD magna cum laude
Paranormal Science
---
Dr. Brandy Kosh, MHs.B summa cum laude, MHs.M summa cum laude, PhD summa cum laude
Metaphysical Spiritual Counseling
---
Sarah Kostusiak, MHs.B summa cum laude
---
Alissa Kowalski, MHs.B summa cum laude
---
Dr. Kimberly Krasinski, MHs.B, MHs.M, PhD magna cum laude
Metaphysical Science
---
Dr. Cristina Krebs, MHs.B summa cum laude, MHs.M cum laude, MHs.D summa cum laude
Metaphysical Science
---
Dr. Katerina Krivoruchko, MHs.B summa cum laude, MHs.M summa cum laude, PhD summa cum laude
Para-Anthropology
---
Matthew Thomas Kruger, MHs.B summa cum laude
---
Dr. Ina Kuhar, MHs.B magna cum laude, MHs.M magna cum laude, PhD summa cum laude
Metaphysical Holistic Healing
---
Sonal Kulkarni, MHs.B, MHs.M cum laude
Metaphysical Science
---
Dr. Jennifer Kusse, MHs.B summa cum laude, MHs.M magna cum laude, PhD summa cum laude
Metaphysical Science
---
Dana Kuszmaul, MHs.B summa cum laude
---
Aaron Labove, MHs.B
---
Dr. Sandra LaMorgese, MHs.B cum laude, MHs.M magna cum laude, PhD summa cum laude
Metaphysical Science
---
Dr. Michael Lancaster, MHs.B summa cum laude, MHs.M summa cum laude
Metaphysical Science
---
Dr. Lorrie Landers, MHs.B magna cum laude, MHs.M cum laude, MHs.D summa cum laude
Metaphysical Spiritual Counseling
---
Cari Lange, MHs.B summa cum laude
---
Dr. Jon Langione, MHs.B summa cum laude, MHs.M magna cum laude, PhD summa cum laude
Metaphysical Science; Metapsychology
---
Rita Lankai-Lamptey, MHs.B
---
Chynna Lanning, MHs.B summa cum laude
---
Katie LaPlante, MHs.B cum laude
Cryptozoology
---
Dr. Michael Lapp, MHs.B summa cum laude, MHs.M, PhD summa cum laude
Metaphysical Science
---
Kristie Larry, MHs.B magna cum laude
---
Troy Lauga, Sr., MHs.B magna cum laude
---
Dr. Kaila Nicole Laxa, MHs.M, PhD summa cum laude
Metaphysical Spiritual Counseling
---
Dr. Brian Layng, MHs.B summa cum laude, MHs.M summa cum laude, D.Min summa cum laude, PhD summa cum laude
Metaphysical Ministry; Metaphysical Holistic Life Coaching
---
Dr. Elizabeth L'Eclair, MHs.B summa cum laude, MHs.M magna cum laude, PhD summa cum laude, D.Min summa cum laude
Metaphysical Cultural Anthropology; Metaphysical Ministry
---
Dr. Duwane Ledbetter, MHs.B summa cum laude, MHs.M, PhD magna cum laude
Paranormal Science
---
Dr. Jill Lee, MHs.B, MHs.M cum laude, PhD summa cum laude
Metaphysical Holistic Life Coaching
---
Melanie Lee, MHs.B cum laude, MHs.M magna cum laude
Metaphysical Holistic Healing
---
Dr. Sharon Leger, MHs.B cum laude, MHs.M, PhD summa cum laude
Anomalous Research
---
Dr. Sanchita Lekhi, MHs.B, MHs.M, PhD
Metaphysical Holistic Life Coaching
---
Carole Lendosky, MHs.B magna cum laude
---
Dawn Leslie Lenz , MHs.B magna cum laude
Metaphysical Holistic Life Coaching
---
Dr. David Leo, PhD
honoris causa
---
Dr. Joanna Le-Rose, MHs.B summa cum laude, MHs.M summa cum laude, PhD summa cum laude
Metaphysical Hypnosis
---
Anna leRoux, MHs.B magna cum laude
---
Dr. Forrest Letson, MHs.B, MHs.M, PhD magna cum laude
Metaphysical Science
---
Dr. Ashley Levin, MHs.B, MHs.M, PhD
Parapsychology
---
Dr. Joseph Levry, MHs.B, MHs.M, PhD summa cum laude
Metaphysical Science
---
Dr. Derek Lewis, MHs.B, MHs.M cum laude, PhD magna cum laude
Metaphysical Science
---
Julie Lewin, MHs.B summa cum laude
---
Dr. Raven Sierra Lian, MHs.B magna cum laude, MHs.M, MHs.D magna cum laude
Paranormal Science
---
Dr. Rachel Lindsey, PhD
Cryptozoology
---
Dr. Howard Lipp, MHs.B, MHs.M, PhD magna cum laude
Metaphysical Ministry
---
Dr. Toni Loftus, PhD summa cum laude
Metaphysical Science
---
Dr. Alethia Loiselle, MHs.B, MHs.M, PhD cum laude
Metaphysical Holistic Life Coaching
---
Dr. Susanne Long, MHs.B summa cum laude, MHs.M summa cum laude, PhD summa cum laude
Metaphysical Science
---
Terry Long, Jr., MHs.B
---
Foty Loupos, MHs.B summa cum laude
---
Dr. Brandy Loyola, MHs.B summa cum laude, MHs.M, PhD summa cum laude
Metaphysical Cultural Anthropology
---
Lee Loyola, MHs.B summa cum laude
Para-Anthropology
---
Dr. Robert Lubbe, MHs.B cum laude, MHs.M magna cum laude, PhD summa cum laude
Metaphysical Hypnosis
---
Joshua Lucas, MHs.B cum laude
---
Dr. Kenneth Lucas, MHs.B, MHs.M, PhD cum laude
Metaphysical Ministry
---
Dr. Nicholas Ludersamy, MHs.B summa cum laude, MHs.M summa cum laude, PhD summa cum laude
Spiritual Philosophy
---
Cyndi Lundrigan, MHs.B summa cum laude, MHs.M summa cum laude
Metaphysical Organizational Leadership
---
Dr. Mari B. Lutes, PhD summa cum laude
Metaphysical Holistic Life Coaching
---
Dr. Christopher J. MacDonald, Sr., PhD
Parapsychology
---
Douglas Macon, MHs.B
---
Dr. Suzanne Mancil, MHs.B magna cum laude, MHs.M cum laude, PhD summa cum laude
Cryptozoology
---
Dr. Joanne Mangion, MHs.B summa cum laude, MHs.M magna cum laude, PhD summa cum laude
Metaphysical Science
---
Dr. Phillip Manyok, MHs.B summa cum laude, MHs.M magna cum laude, PhD summa cum laude
Metaphysical Science
---
Dr. Bonita Marino, MHs.B magna cum laude, MHs.M magna cum laude, PhD summa cum laude
Metaphysical Holistic Life Coaching
---
Dr. Imelda Maronde, MHs.B, MHs.M,, PhD magna cum laude
Metaphysical Hypnosis
---
Latoria Marshall, MHs.B cum laude
---
Christine Martin, MHs.B summa cum laude
---
Dr. Marnie Martin, MHs.B, MHs.M, DD magna cum laude
Metaphysical Spiritual Counseling
---
Terrice Maskwa, MHs.B
---
Dr. Faye Mason, MHs.B, MHs.M, PhD cum laude
Metaphysical Science
---
Dr. Janet Mason, MHs.B cum laude, MHs.M magna cum laude, PhD summa cum laude
Metaphysical Education
---
Dr. Katharine Mason, MHs.B summa cum laude, MHs.M magna cum laude, PhD summa cum laude
Parapsychology
---
Michelle Mattea, MHs.B summa cum laude, MHs.M cum laude
Metaphysical Cultural Anthropology
---
Dr. Shannon Mattox, MHs.B, MHs.M, PhD cum laude
Metaphysical Holistic Life Coaching
---
Janna Mauceri, MHs.B magna cum laude
---
Michael Mayhew, MHs.B magna cum laude
---
Sean Mazzarella, MHs.B magna cum laude
---
Dr. Eugene McAvoy, MHs.B summa cum laude, MHs.M summa cum laude, PhD summa cum laude
Metaphysical Spiritual Counseling
---
Rowan McCairel, MHs.B summa cum laude
---
Cathy McCall, MHs.B summa cum laude
---
Dr. Maria McClelland, MHs.B cum laude, MHs.M cum laude, PhD magna cum laude
Parapsychology
---
Dr. Deanna McClintock, MHs.B summa cum laude, MHs.M magna cum laude, PhD summa cum laude
Metaphysical Science
---
Wendy McClure, MHs.B cum laude
---
Dr. Zachary McCommons-Martin, MHs.B, MHs.M, PhD
Cryptozoology
---
Amanda McCormick, MHs.B summa cum laude
---
Dr. Shawntrice McCoy, MHs.B summa cum laude, MHs.M summa cum laude, PhD summa cum laude
Metaphysical Spiritual Counseling
---
Jerry McDaniel, MHs.B
---
Joanna McElwain, MHs.B magna cum laude
---
Dr. Kimberly McFarland, MHs.B, MHs.M, PhD cum laude
Para-Anthropology; Metaphysical Ministry
---
David McGrath, MHs.B
---
Dr. Nicole McGrath, MHs.B magna cum laude, MHs.M, PhD summa cum laude
Metaphysical Holistic Life Coaching
---
Dr. Scott McGregor, MHs.B cum laude, MHs.M, PhD magna cum laude
Metaphysical Organizational Leadership
---
Dr. Marjorie McLaughlin, MHs.B magna cum laude, MHs.M summa cum laude, PhD summa cum laude
Metaphysical Spiritual Counseling
---
Sheri McNaul, MHs.B cum laude, MHs.M
Cryptozoology
---
Alan McWilliams, MHs.B
---
Simran Meairs, MHs.B summa cum laude, MHs.M cum laude
Metaphysical Holistic Life Coaching
---
Dr. Paul Meckes, MHs.B cum laude, MHs.M, PhD summa cum laude
Metaphysical Science
---
Jessica Medley, MHs.B
---
William Menke, MHs.B cum laude
---
Dr. Françoise Merlo, MHs.B magna cum laude, MHs.M magna cum laude, PhD summa cum laude, Akasha Scholars Award
Metaphysical Science; Metaphysical Holistic Life Coaching
---
Dr. M. Merunada, MHs.B, summa cum laude, MHs.M cum laude, Ed.D summa cum laude
Metaphysical Education
---
Martine Metaxa, MHs.B summa cum laude
---
Karen Metcalf, MHs.B cum laude
---
Antonio Michel , MHs.B magna cum laude
---
Henry Michel , MHs.B cum laude
---
Dr. Francesca Michelini, MHs.B summa cum laude, MHs.M cum laude, PhD summa cum laude
Metaphysical Spiritual Counseling
---
Susan Midwood, MHs.B summa cum laude
---
James Miksche, MHs.B cum laude
---
Dr. Kelli Milko, MHs.B magna cum laude, MHs.M cum laude, PhD summa cum laude
Metaphysical Hypnosis
---
Dr. James Mills, MHs.B magna cum laude, MHs.M cum laude, PhD summa cum laude
Metaphysical Organizational Leadership
---
Dr. Julie Mills, MHs.B magna cum laude, MHs.M magna cum laude, PhD summa cum laude
Metaphysical Spiritual Counseling
---
Dr. Vivian Mills, MHs.B cum laude, MHs.M cum laude, PhD summa cum laude
Paranormal Science
---
Dr. Johnetta Miner, MHs.B cum laude, MHs.M cum laude, PhD summa cum laude
Metaphysical Holistic Healing
---
Kevin Mitchell, MHs.B magna cum laude
---
Lisa Mladick, MHs.B
---
Dr. Ezekiel Mogamisi, MHs.B, MHs.M, PhD summa cum laude
Metaphysical Organizational Leadership
---
Meenakshi Mohan, MHs.B summa cum laude
---
Dr. Steve Moline, MHs.B, MHs.M, PhD magna cum laude
Parapsychology
---
Dr. Mary Mongiovi, MHs.B cum laude, MHs.M, PhD magna cum laude
Parapsychology
---
Dr. Daniel May Montana , MHs.B magna cum laude, MHs.M, PhD summa cum laude
Anomalous Research
---
Dr. Ann Montgomery, MHs.B summa cum laude, MHs.M, PhD summa cum laude
Metaphysical Holistic Life Coaching
---
Melissa Mooney, MHs.B
---
Kain Moonshadow, MHs.B
---
Dr. Cody Moore, MHs.B, MHs.M, PhD
Metaphysical Science
---
Shelly Moore-Caron, MHs.B summa cum laude
---
Erica Moreno Coulter, MHs.B
---
Dr. Melissa Morgan, MHs.B, MHs.M, PhD
Parapsychology
---
Sharon Morgan-Childress, MHs.B summa cum laude
---
Dr. Lewanna Morley Smith, MHs.B, MHs.M, PhD cum laude
Metaphysical Humanistic Ontology
---
Monica Morris, MHs.B summa cum laude
---
Kenneth Morrison, MHs.B summa cum laude
---
Dr. Jason Moss, MHs.B summa cum laude, MHs.M summa cum laude, PhD summa cum laude
Metaphysical Spiritual Counseling
---
Jesse Mota, MHs.B magna cum laude
---
Dr. Katherine Moyer, MHs.B magna cum laude, MHs.M cum laude, PhD summa cum laude
Metaphysical Science
---
Dr. Jacent Mpalyenkana, MHs.B summa cum laude, MHs.M cum laude, PhD summa cum laude
Metaphysical Science
---
Michael Muder, MHs.B
---
Ronald Mules, MHs.B summa cum laude
---
Christina Mullennix, MHs.B magna cum laude
---
John Munn, MHs.B magna cum laude
---
Lisa Murphy-Holland, MHs.B
---
Ophelia Murray, MHs.B magna cum laude
---
Niharika Murthyraju, MHs.B
---
Colleen Mustus, MHs.B
---
Debra Naillon, MHs.B summa cum laude
---
Dr. Tandrya Nance, MHs.D magna cum laude
Metaphysical Science
---
Dr. James Nelson, MHs.B magna cum laude, MHs.M, PhD
Parapsychology
---
Dr. Lacey Nelson, MHs.B, MHs.M, PhD magna cum laude
Metaphysical Ministry
---
Tammy Ngo, MHs.B cum laude
---
Rebecca Nicholas, MHs.B
---
Ross Nickerson, MHs.B
---
Dr. Nicole Niederman, MHs.B, MHs.M summa cum laude, PhD summa cum laude
Metaphysical Science
---
Dr. Ragnhild Nilsen, PhD cum laude
Metaphysical Science
---
Dr. Angelique Noir, MHs.B summa cum laude, MHs.M magna cum laude, PhD summa cum laude
Paranormal Science
---
Dr. Olga Norstrom, MHs.B summa cum laude, MHs.M summa cum laude, PhD summa cum laude, Akasha Scholars Award
Metaphysical Spiritual Counseling
---
Teri Lynn Noseworthy, MHs.B
---
Dr. Eric Nutting, MHs.B cum laude, MHs.M, PhD magna cum laude
Metaphysical Holistic Life Coaching
---
Jamie Oblea, MHs.B cum laude
Para-Anthropology
---
Dr. Malcolm Odejimi, MHs.B magna cum laude, MHs.M, PhD summa cum laude
Metaphysical Humanistic Ontology
---
Lena O'Connor, MHs.B summa cum laude
---
Dr. Eric O'Dierno, MHs.B summa cum laude, MHs.M magna cum laude, PhD summa cum laude
Parapsychology
---
Laurie O'Driscoll, MHs.B summa cum laude
---
Cassandra Ogle, MHs.B summa cum laude
---
Kerrie Ogren, MHs.B magna cum laude
---
Kyle Olinger, MHs.B summa cum laude
---
Dr. Susan Omotosho, MHs.B, MHs.M, PhD summa cum laude
Metaphysical Science
---
Michael O'Neil, MHs.B
---
Dr. Brian O'Reilly, MHs.B, MHs.M, PhD
Parapsychology
---
Daniel Orr, MHs.B summa cum laude
---
Michael Ortega, MHs.B summa cum laude
---
Justin Ostheimer, MHs.B summa cum laude
---
Stephanie Owens, MHs.B
---
Allison Pacheco-Crips, MHs.B cum laude
---
Dr. Susan Padgett, MHs.B summa cum laude, MHs.M summa cum laude, PhD summa cum laude
Metaphysical Holistic Healing
---
Dr. Marybeth Palumbo, MHs.B, MHs.M magna cum laude, PhD summa cum laude
Metaphysical Spiritual Life Coaching
---
Cherie Panas, MHs.B magna cum laude
---
Dr. Susan Paprocki, MHs.B, summa cum laude, MHs.M summa cum laude, PhD summa cum laude
Metaphysical Science
---
William Parks, MHs.B
Paranormal Science
---
Dr. Brian Parsons, MHs.B summa cum laude, MHs.M summa cum laude, PhD summa cum laude, Akasha Scholars Award
Metaphysical Science
---
Fiona Partridge, MHs.B magna cum laude
---
Tommi Paulson, MHs.B
---
Dr. Jamie Pearce, MHs.B, MHs.M, PhD
Parapsychology
---
Dr. Courtney Pellegrino, MHs.B, MHs.M cum laude, PhD cum laude
Metaphysical Science
---
Dr. Lillian Pena, MHs.M, MHs.D magna cum laude,
Cryptozoology
---
Dr. Kelley Penic, MHs.B summa cum laude, MHs.M magna cum laude, PhD summa cum laude
Metaphysical Holistic Life Coaching
---
Dr. Delzeen Pesuna, MHs.B, MHs.M, PhD
Paranormal Science
---
Dr. Christopher Peterson, MHs.B cum laude, MHs.M cum laude, PhD summa cum laude
Para-Anthropology
---
Robyn Peterson, MHs.B cum laude, MHs.M cum laude
Metaphysical Spiritual Counseling
---
Dr. Stephanie Peterson, MHs.B magna cum laude, MHs.M summa cum laude, PhD summa cum laude
Metaphysical Science
---
Dr. Jennifer Picinic, MHs.B cum laude, MHs.M, PhD summa cum laude
Metaphysical Spiritual Counseling
---
Dr. Gayla Pinkney, MHs.B magna cum laude, MHs.M summa cum laude, PhD summa cum laude
Metaphysical Spiritual Counseling
---
Dr. Luis Pizarro, MHs.B summa cum laude, MHs.M cum laude, PhD summa cum laude
Metaphysical Humanistic Ontology
---
Dr. Samantha Place, MHs.B magna cum laude, MHs.M, PhD summa cum laude
Cryptozoology
---
Karly Planche, MHs.B summa cum laude
---
Dr. Jennifer Pool, MHs.B magna cum laude, MHs.M, PhD summa cum laude
Spiritual Philosophy
---
Dr. Allison Meredith Porter, MHs.B, MHs.M, PhD summa cum laude
Metaphysical Holistic Healing
---
Dr. Katherine Povey, MHs.B cum laude, MHs.M cum laude, PhD summa cum laude
Metaphysical Science
---
Jessica Powers, MHs.B magna cum laude
---
Suthaashini Jaya Prakash, MHs.B summa cum laude
Metaphysical Hypnosis
---
Dr. Frederick Presley, PhD summa cum laude, Akasha Scholars Award
Metaphysical Organizational Leadership
---
Dr. Derrick Pridgen, MHs.B, MHs.M, PhD summa cum laude
Metaphysical Holistic Life Coaching
---
Rebecca Prinsloo, MHs.B summa cum laude
---
Dr. Cherylann Providence, MHs.B summa cum laude, MHs.M magna cum laude, PhD summa cum laude
Metaphysical Holistic Life Coaching
---
Dr. Michael Quilliam, MHs.B, MHs.M magna cum laude, PhD magna cum laude
Metaphysical Science
---
Vernon Quinzy, Jr., MHs.B
---
Dr. Jacquelyn Ramo, MHs.B cum laude, MHs.M magna cum laude, PhD summa cum laude
Metaphysical Science
---
Matthew Ramsden, MHs.B cum laude, MHs.M cum laude
Paranormal Science
---
Heathyr Randolph, MHs.B magna cum laude
---
Dr. Elisabeth Rantala, MHs.B magna cum laude, MHs.M cum laude, PhD summa cum laude
Ufology
---
Sebastian Rast, MHs.B magna cum laude
---
Ryan Ray, MHs.B magna cum laude, MHs.M cum laude, PhD summa cum laude
Parapsychology
---
Caryn Reddick, MHs.B summa cum laude
---
Marilyn Reid, MHs.B magna cum laude
---
Dr. Carly-Amanda Reimold, MHs.B cum laude, MHs.M, PhD summa cum laude
Metaphysical Holistic Healing
---
David Rennie, MHs.B summa cum laude
---
Heather Reyes, MHs.B
---
Robin Rheaume, MHs.B summa cum laude
---
Dr. Bradford Rice, MHs.B summa cum laude, MHs.M summa cum laude, PhD summa cum laude
Anomalous Research
---
Dr. Michael Richards, MHs.B cum laude, MHs.M cum laude, PhD summa cum laude
Metaphysical Science
---
Dr. Kevin Richardson, MHs.B magna cum laude, MHs.M, PhD summa cum laude
Metaphysical Hypnosis
---
Regina Richardson, MHs.B summa cum laude
---
Julie Riebe, MHs.B summa cum laude
---
Esperanza Riley, MHs.B
---
Shara Riley, MHs.B
---
Lillian Riquelme, MHs.B summa cum laude
---
Johnny Rivera, MHs.B summa cum laude
---
Dr. Sherman Rivers, MHs.B summa cum laude, MHs.M summa cum laude, PhD summa cum laude
Metaphysical Science
---
Natalie Rivest, MHs.B magna cum laude
Metaphysical Hypnosis
---
Dr. Julia Robertson, MHs.B, MHs.M, PhD summa cum laude
Paranormal Science
---
Dr. Catharine Robinette, MHs.B, MHs.M, PhD cum laude
Metaphysical Science
---
Dr. Ashley Rodney, PhD magna cum laude, Akasha Scholars Award
Metaphysical Cultural Anthropology
---
Nicole Rodriguez, MHs.B
---
Stella Rodriguez, MHs.B
---
Dr. Dawn M. Rogers, MHs.B summa cum laude, MHs.M summa cum laude, PhD summa cum laude
Metaphysical Spiritual Counseling
---
Dr. Rocco Rosano, MHs.B, MHs.M, PhD
Parapsychology
---
Rhonda Rose, MHs.B summa cum laude
---
Dr. Nathan Rosenblum, MHs.B magna cum laude, MHs.M magna cum laude, PhD summa cum laude
Para-Anthropology
---
Dr. Jeffrey Rosenthal, MHs.B, MHs.M, PhD
Ufology; Parapsychology; Cryptozoology
---
Milena Rossius, MHs.B magna cum laude
---
Shana Runck, MHs.B
---
Leah Russell, MHs.B
---
Katheryn Rutherford, MHs.B summa cum laude
---
Dr. Linda Rutledge, MHs.B summa cum laude, MHs.M summa cum laude, PhD summa cum laude
Metaphysical Organizational Leadership
---
Dennise Ryder, MHs.B magna cum laude
---
Dr. Eden Sage, MHs.B summa cum laude, MHs.M summa cum laude, PhD summa cum laude
Metaphysical Spiritual Counseling
---
Dr. Mitchell Salcido, MHs.B summa cum laude, MHs.M summa cum laude, PhD summa cum laude
Metaphysical Science
---
Dr. Venus Salem, MHs.B, MHs.M cum laude, PhD cum laude
Metaphysical Science
---
Dr. Wesley Salen, MHs.B cum laude, MHs.M, PhD cum laude
Paranormal Science
---
Dr. Theresa Saliba, MHs.B summa cum laude, MHs.M magna cum laude, PhD summa cum laude
Metaphysical Science
---
Tarek Salibi, MHs.B
---
Dr. William Sampson, MHs.B magna cum laude, MHs.M magna cum laude, PhD cum laude
Metaphysical Organizational Leadership
---
Michael Sanders, MHs.B magna cum laude
---
Leah Sarki, MHs.B magna cum laude
---
Cliff Sartor, MHs.B summa cum laude
---
Jami Saunders, MHs.B cum laude
---
Sally-Ann Sauver, MHs.B summa cum laude
---
Kristina Scallatino, MHs.B, MHs.M
Paranormal Science
---
L. Jedd Schapley, MHs.B cum laude
Para-Anthropology
---
Dr. Colin Scheerschmidt, MHs.B summa cum laude, MHs.M summa cum laude, PhD summa cum laude
Metaphysical Holistic Healing
---
Dr. Kimberly Schehrer, MHs.B summa cum laude, MHs.M cum laude, PhD summa cum laude
Metaphysical Holistic Life Coaching
---
Katherine Scheske, MHs.B cum laude
---
Dr. Christopher Schippers, MHs.B, MHs.M, PhD magna cum laude
Parapsychology
---
Dean Schmidt, MHs.B
Parapsychology
---
Stephen Schnell, MHs.B summa cum laude
---
Dr. Kristen Schoeffel, MHs.B summa cum laude, MHs.M summa cum laude, PhD summa cum laude
Metaphysical Holistic Healing
---
Dr. Aleta Schuster, MHs.B cum laude, MHs.M cum laude, PhD summa cum laude
Metaphysical Spiritual Healing
---
Jason Scott, MHs.B
---
Dr. Samantha Scott, MHs.B, MHs.M, PhD summa cum laude
Metaphysical Spiritual Counseling
---
Dr. Adjei Sereboo, PhD
Metaphysical Organizational Leadership
---
Dr. Joe Settlemires, MHs.B, MHs.M cum laude, PhD summa cum laude
Metaphysical Science
---
Dr. Calvin Shabazz, MHs.B, MHs.M, PhD magna cum laude
Metaphysical Science
---
Eric Shadow, MHs.B, MHs.M
Para-Anthropology
---
Dr. Robert Shanahan, MHs.B cum laude, MHs.M cum laude, MHs.D summa cum laude
Paranormal Science
---
Dr. Steven Shane, MHs.B, MHs.M, PhD magna cum laude
Para-Anthropology
---
Doyle Reardon Shea, MHs.B
---
Cynthia Shepherd, MHs.B summa cum laude
---
Michael Shepherd, MHs.B
---
Christina Sheppard, MHs.B magna cum laude
---
Dr. Laportia Sherrill, MHs.B summa cum laude, MHs.M, PhD summa cum laude
Metaphysical Spiritual Counseling
---
Dr. Salina Shiffer, MHs.B, MHs.M, PhD cum laude
Metaphysical Science
---
Megan Marie Shimp, MHs.B cum laude
---
Dr. Vona Shodja, MHs.B summa cum laude, MHs.M magna cum laude, PhD summa cum laude
Spiritual Philosophy
---
Dr. Leonard Sibbald, MHs.B summa cum laude, MHs.M, PhD summa cum laude
Parapsychology
---
Dr. Kennon Simington, Jr., MHs.M, PhD summa cum laude
Metaphysical Spiritual Counseling
---
James Simonelli, MHs.B summa cum laude
---
Dr. Brenda Simpson, MHs.B, MHs.M, PhD cum laude
Paranormal Science
---
Dottylin Simpson, MHs.B magna cum laude
Metaphysical Science
---
Dr. Harjit Singh Sidhu, MHs.B cum laude, MHs.M, PhD summa cum laude
Metaphysical Holistic Life Coaching
---
Jasmine Singleton, MHs.B
Metaphysical Holistic Healing
---
Dr. Nicole Sinisgalli, MHs.B, MHs.M summa cum laude, DD summa cum laude, D.Min summa cum laude
Metaphysical Energy Healing; Metaphysical Spiritual Counseling
---
Dr. Erin Skinn, MHs.B magna cum laude, MHs.M, PhD summa cum laude
Metaphysical Spiritual Counseling
---
Dr. Jeffrey Skoglund, MHs.B, MHs.M, PhD summa cum laude
Metaphysical Holistic Life Coaching
---
Dr. Carly Skowron, MHs.B, MHs.M, PhD
Para-Anthropology
---
Dr. Amanda Slaydon, MHs.B, MHs.M, PhD
Metaphysical Spiritual Counseling
---
William Slevin, III, MHs.B cum laude
---
Charles Smith, MHs.B
---
Dr. Michael Smith, MHs.B summa cum laude, MHs.M, PhD summa cum laude
Parapsychology
---
Rochelle Smith, MHs.B cum laude
---
Zachary Smith, MHs.B summa cum laude, MHs.M magna cum laude
Para-Anthropology
---
Amy Snodgrass, MHs.B cum laude
---
Vivian Soares de Almeida, MHs.B magna cum laude
---
Dr. William Spicer, PhD summa cum laude
Spiritual Philosophy
---
Melissa St Giles, MHs.B magna cum laude
---
Dr. Nikki Staley, MHs.B, MHs.M, PhD magna cum laude
Metaphysical Science
---
Dr. James Stancil II, PhD
Anomalous Research
---
Dianna Stanley, MHs.B magna cum laude
---
John Staples, MHs.B summa cum laude
---
Dr. James Stedman, MHs.B, MHs.M, PhD magna cum laude
Metaphysical Holistic Life Coaching
---
April Steely, MHs.B summa cum laude
---
Dr. Deborah Steely, MHs.B summa cum laude, MHs.M summa cum laude, PhD summa cum laude
Metaphysical Holistic Life Coaching
---
Tavis Stewart, MHs.B magna cum laude, MHs.M cum laude
Metaphysical Holistic Life Coaching
---
Dr. Melissa A. Stock, DD summa cum laude
Metaphysical Holistic Life Coaching
---
Dr. Cratia Stockton, PhD summa cum laude
Metaphysical Holistic Arts
---
Alice Stokey, MHs.B
---
Ian Stoneman, MHs.B magna cum laude
---
Edward Stringfellow, MHs.B cum laude
---
Angel Sullins, MHs.B
---
Shari Susko, MHs.B magna cum laude, MHs.M
Anomalous Research
---
Jessica Sweet, MHs.B
---
Dr. Teresa Sweigart, MHs.M, PhD cum laude
Metaphysical Holistic Arts
---
Betty Syanda, MHs.B
---
Alexandria Sylvester, MHs.B
Para-Anthropology
---
Andi Sylvester, MHs.B
Para-Anthropology
---
Olghi Szaz, MHs.B cum laude
---
Dr. Gyula Szentes, PhD summa cum laude
Metaphysical Organizational Leadership
---
Dr. Jeffery Tang, MHs.B summa cum laude, MHs.M summa cum laude, PhD summa cum laude
Metaphysical Ministry
---
Dr. Mary Pat Tanz, MHs.M, PhD magna cum laude
Metaphysical Communications
---
Dr. Ophelia Tarnoveanu, MHs.B cum laude, MHs.M, PhD magna cum laude
Metaphysical Spiritual Counseling
---
Dr. Debra Tate, MHs.M summa cum laude, MHs.D summa cum laude
Metaphysical Spiritual Counseling
---
Kristina Taylor, MHs.B summa cum laude
---
William Taylor, MHs.B summa cum laude
---
Dr. Richard Telesca, PhD summa cum laude, Akasha Scholars Award
Metaphysical Science
---
Carlyle Telford, MHs.B
---
Dr. Pearry Teo, MHs.B summa cum laude, MHs.M summa cum laude, PhD summa cum laude, Ed.D summa cum laude, D.Min summa cum laude
Parapsychology, Metaphysical Education, Metaphysical Ministry
---
Dr. Lynn Thaler, MHs.B magna cum laude, MHs.M, PhD summa cum laude
Metaphysical Communications
---
Kyle Thibodo, MHs.B summa cum laude
---
Sarah Thompson, MHs.B magna cum laude
---
Dr. Robert Tichenor, MHs.B summa cum laude, MHs.M, PhD summa cum laude
Ufology
---
Dr. Carly Tippett, MHs.B, MHs.M, PhD cum laude
Ufology and Abduction Research
---
Gaurav Tiwari, MHs.B cum laude, MHs.M magna cum laude
Metaphysical Science
---
Robert Tkachuk, MHs.B summa cum laude
---
Dr. Claudio Toledo, MHs.B summa cum laude, MHs.M cum laude, PhD summa cum laude, Akasha Scholars Award
Metaphysical Holistic Life Coaching
---
Dr. Isaïe Tonye, MHs.B summa cum laude, MHs.M summa cum laude, PhD summa cum laude
Metaphysical Science
---
Dr. Andrea Torres, MHs.B magna cum laude, MHs.M cum laude, PhD summa cum laude
Metaphysical Holistic Healing
---
Dr. William Townsell, PhD, D.Min
Metaphysical Holistic Life Coaching
Pastoral Counseling
---
Michael Trinkman, MHs.B magna cum laude
---
Dr. David Trull, MHs.B summa cum laude, MHs.M summa cum laude, PhD summa cum laude
Metaphysical Science
---
Dr. Frank Trupiano, MHs.B cum laude, MHs.M cum laude, PhD summa cum laude
Metaphysical Holistic Healing
---
Dr. Carl Ryan Tucker, MHs.B summa cum laude, MHs.M, PhD magna cum laude
Metaphysical Energy Healing
---
Dr. Angus Tulloch, MHs.B cum laude, MHs.M cum laude, PhD summa cum laude
Metaphysical Science
---
Dr. Meghan Turner, MHs.B summa cum laude, MHs.M summa cum laude, PhD summa cum laude
Spiritual Philosophy
---
Dr. Tracy Turner, MHs.B, MHs.M, PhD magna cum laude
Metaphysical Cultural Anthropology
---
Claire Udy, MHs.B summa cum laude
---
Charles Underhill, MHs.B
---
Dr. Sandra Underwood-Franks, MHs.M magna cum laude, PhD summa cum laude
Anomalous Research
---
Bryan Valci, MHs.B summa cum laude
---
Garland Valley, MHs.B
---
John VanBuren, MHs.B summa cum laude
---
Dr. Birgitte van der Heijden Michelet, MHs.B magna cum laude, MHs.M magan cum laude, PhD summa cum laude, Akasha Scholars Award
Metaphysical Science
---
Samantha Vaughn, MHs.B
---
Dr. Georgette Van Vliet, MHs.B magna cum laude, MHs.M, PhD magna cum laude
Metaphysical Spiritual Counseling
---
Dr. Holly Varona, MHs.B magna cum laude, MHs.M, PhD summa cum laude
Metaphysical Spiritual Counseling
---
Kaleb Vaughn, MHs.B magna cum laude
---
Dr. Samantha Vaughn, MHs.B, MHs.M, PhD magna cum laude
Parapsychology
---
Amy Vega, MHs.B
---
Kristin Vega, MHs.B summa cum laude, MHs.M magna cum laude
Parapsychology
---
Nicola van Velden, MHs.B magna cum laude
---
Dr. Jean Paul Velivil Antony, MHs.B, MHs.M, PhD magna cum laude
Paranormal Science
---
Andrea Vergona, MHs.B
---
Dr. Norma A. Victor, MHs.B magna cum laude, MHs.M summa cum laude, PhD summa cum laude
Metaphysical Holistic Life Coaching
---
Lauren Vojta-Craggs, MHs.B
---
Dr. Shaugn Vorster, MHs.B summa cum laude, MHs.M summa cum laude, PhD summa cum laude, Akasha Scholars Award
Metaphysical Organizational Leadership; Para-Anthropology
---
Dr. Kira Wagner, MHs.B summa cum laude, MHs.M magna cum laude, PhD summa cum laude
Metaphysical Science
---
Dr. Tracy Wagner, MHs.B summa cum laude, MHs.M summa cum laude, PhD summa cum laude
Metaphysical Holistic Healing
---
Autumn Wagoner, MHs.B
Cryptozoology
---
Dr. Allyn Waldman Cioban, MHs.B summa cum laude, MHs.M magna cum laude, PhD summa cum laude, 2023 2nd in Class
Metaphysical Holistic Life Coaching
---
Dr. Timothy Waldrop, MHs.B summa cum laude, MHs.M magna cum laude, PhD summa cum laude
Metaphysical Holistic Life Coaching
---
Dr. Christine Wallace, MHs.B cum laude, MHs.M, PhD
Metaphysical Science
---
Consuelo Wallace, MHs.B
---
Dr. Hayley Wallace, MHs.B summa cum laude, MHs.M magna cum laude, PhD summa cum laude
Metaphysical Science
---
Clare Walling, MHs.B summa cum laude
---
Caitlin Waltzer, MHs.B summa cum laude
---
Kim Washington, MHs.B, MHs.M
Metaphysical Science
---
Dr. James Watkins, MHs.B magna cum laude, MHs.M magna cum laude, PhD summa cum laude
Metaphysical Spiritual Life Coaching
---
Akah Watler, MHs.B summa cum laude
---
Dr. Jeanne Waxgiser, MHs.B summa cum laude, MHs.M summa cum laude, PhD summa cum laude
Metaphysical Holistic Healing
---
Dr. Corissa Weaver, MHs.B summa cum laude, MHs.M magna cum laude, PhD summa cum laude
Metaphysical Holistic Life Coaching
---
Dr. Nancy Webb, MHs.B, MHs.M, PhD summa cum laude
Metaphysical Holistic Life Coaching
---
Angela Weckworth, MHs.B summa cum laude
---
Michele Weidenbenner, MHs.B
---
Dr. Elizabeth Welch, MHs.B magna cum laude, MHs.M magna cum laude, PhD magna cum laude
Metaphysical Science
---
Linda Welker, MHs.B
---
Dr. Karen Wells, MHs.B, MHs.M, PhD cum laude
Metaphysical Hypnosis
---
Dr. Jasmine Westgate, MHs.B magna cum laude, MHs.M magna cum laude, PhD summa cum laude
Metaphysical Holistic Healing
---
Dr. Janice Westlove Stolowski-Coughlan, MHs.B, MHs.M, PhD magna cum laude
Metaphysical Cultural Anthropology
---
Clive Westwood, MHs.B summa cum laude
---
Dr. Elizabeth Wey, MHs.B, MHs.M, PhD
Metaphysical Hypnosis
---
Jessi Whan, MHs.B magna cum laude
---
Dr. Bili White, MHs.B summa cum laude, MHs.M, PhD summa cum laude
Parapsychology
---
Wendy White, MHs.B magna cum laude
---
Jeannie Whyte, MHs.B
---
Matilia Williams, MHs.B
---
Dr. Michael Williams, MHs.B, MHs.M, PhD cum laude
Parapsychology; Ufology; Metaphysical Spiritual Counseling
---
Dr. Oliver M. Williams, PhD summa cum laude
Metaphysical Holistic Life Coaching
---
Dr. Rory Ty Williams, MHs.B magna cum laude, MHs.M magna cum laude, MHs.D summa cum laude
Metaphysical Science
---
Daniel Willis, MHs.B
Cryptozoology
---
Dr. Mary Jo Willis, MHs.B summa cum laude, MHs.M summa cum laude, PhD summa cum laude
Metaphysical Holistic Life Coaching
---
Savannah Willis, MHs.B
Metaphysical Holistic Life Coaching
---
Dr. Amanda Wilson, MHs.B summa cum laude, MHs.M cum laude, PhD summa cum laude
Metaphysical Holistic Healing
---
Dr. Angela Wilson, MHs.B cum laude, MHs.M, PhD summa cum laude
Parapsychology, Paranormal Science
---
Dr. Norman Wilson, MHs.B, MHs.M, PhD magna cum laude
Metaphysical Ministry
---
Teresa Wilson, MHs.B summa cum laude
---
Dr. Jan Winchester, PhD summa cum laude
Cryptozoology
---
Dr. Edward Wong, III, MHs.B summa cum laude, MHs.M summa cum laude, D.Min summa cum laude
Metaphysical Spiritual Counseling
---
Dr. Phillip Woodard, MHs.B summa cum laude, MHs.M magna cum laude, PhD summa cum laude
Metaphysical Holistic Life Coaching
---
Kristy Woods, MHs.B, MHs.M
Metaphysical Energy Healing
---
David Woolley, MHs.B magna cum laude
Ufology
---
Heather Wright, MHs.B magna cum laude
---
Dr. Hope Wright, MHs.B cum laude, MHs.M magna cum laude, PhD
Metaphysical Spiritual Counseling
---
Dr. Shellie Wyatt, MHs.B magna cum laude, MHs.M magna cum laude, PhD summa cum laude
Metaphysical Cultural Anthropology
---
Dr. Julana Yarnick, MHs.B, MHs.M, PhD magna cum laude
Metaphysical Holistic Life Coaching
---
Dr. Johnny Ybarra, MHs.B cum laude, PhD cum laude, Ed.D
Parapsychology; Metaphysical Education
---
Theresa Yearwood, MHs.B summa cum laude
---
Dr. James Yelenick, MHs.B, MHs.M, PhD magna cum laude
Metaphysical Holistic Healing
---
Dr. Jeanne Yenni, MHs.B summa cum laude, MHs.M summa cum laude, PhD summa cum laude
Metaphysical Science
---
Dr. June Yoshiko Yato, MHs.B, MHs.M magna cum laude, PhD summa cum laude
Metaphysical Spiritual Healing
---
Holly Younce, MHs.B
Parapsychology
---
Dr. Robert Young, MHs.B magna cum laude, MHs.M, PhD magna cum laude
Parapsychology
---
Dr. Shirley Zaytsoff, MHs.B summa cum laude, MHs.M summa cum laude, PhD summa cum laude
Metaphysical Spiritual Counseling
---
Dr. Deborah Zeboskey, MHs.B, MHs.M, PhD
Paranormal Science; Para-Anthropology
---
Yiyan Zhou, MHs.B summa cum laude
---
Dr. Darryl Zide, MHs.B cum laude, MHs.M, PhD summa cum laude
Parapsychology
---
Dr. Mduduzi Zikhali, MHs.B magna cum laude, MHs.M cum laude, PhD summa cum laude
Metaphysical Holistic Life Coaching
---
Dr. Michele Zirkle, PhD magna cum laude
Metaphysical Holistic Healing
---
Dr. Kate Zuppicich, MHs.B, MHs.M cum laude, MHs.D
Metaphysical Spiritual Counseling
---