Scholarship Program rates are in effect for all new enrollments through March 31, 2018.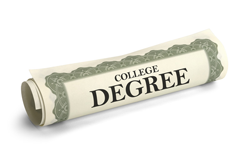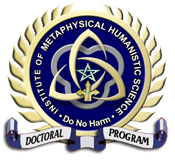 Students who have earned a Bachelor's or Master's degree from a different school/college/university can receive credit for these degree(s) toward their IMHS degree. Students with previous degree(s) are only required to take the predetermined courses for their chosen specialization. Elective courses are not required, which, in several cases, results in lower tuition fees (see tuition chart below).
Again, the difference between this credit-for-previous-degrees program and our regular degree programs is that you do not have to take any elective courses associated with any particular specialization (most specializations have electives, but not all).
Please also note that this program offers credit for the fact you have already received a degree(s); it does not offer direct credit transfer of any previous third-party school courses you took. We are unable to transfer course credits from other schools/colleges/universities (Thomas Francis University excluded) because our curriculum is unique and proprietary (you haven't studied it before). In addition, in order to effectively train you in your chosen area, a certain number of courses are required.
credit for a Previous Degree
If you have previously earned a Bachelor's degree, all predetermined courses for your chosen specialization will be taken in the Master's Program.

If you have previously earned a Master's degree, all predetermined courses for your chosen specialization will be taken in the Doctoral Program.

Any elective courses that a specific specialization may normally offer are not included in this program, which, in several cases, results in lower tuition fees (see tuition chart below).

You will need to upload a copy or image of your highest degree diploma (Bachelor's or Master's) during the enrollment process.
Tuition and Fees
To determine your specific tuition, please find your specialization of choice in the tuition chart below. The tuition rates below include only the required courses for the specialization, but do not include any elective courses. Thus, you may save on tuition with certain specializations. The tuition is all-inclusive and complete; there are no additional fees. Of course, you are always welcome to take additional courses on a pay-as-you-go basis if you desire.
PLEASE NOTE: The tuition amounts below have been updated to reflect our special Scholarship rates now in effect through March 31, 2018.
Specialization
Number of Required Courses
Total Tuition
Tuition Savings
8
$1,325

$925

Save $900
Metaphysical Organizational Leadership
10
$1,575

$1,075

Save $750
Metaphysical Ministry
10
$1,575

$1,075

Save $750
Metaphysical Hypnosis
12
$1,825

$1,225

Save $600
11
$1,700

$1,150

Save $675

12
$1,825

$1,225

Save $600
Ufology and Abduction Research
14
$2,075

$1,375

Save $700
10
$1,575

$1,075

Save $750
Para-Anthropology
19
$2,700

$2,100

(Full-Pay Plan: $1,900)

Save $600

(Full-Pay Plan: Save $800)

Available Tuition Plans

When enrolling in this program with a previous degree, students will submit an initial down payment which covers their first course and application fee ($25). Initial down payment must be made with a credit/debit card or PayPal account. Subsequent tuition payments can be made via Western Union, by telephone, or via bank wire transfer (full pay plan only).

After enrollment, students can choose one of the following tuition plans:

Pay in Full: Save an additional $100 to $200 (depending on the specialization) by paying your tuition in full.

The full-pay discount is $100 for all specializations except Para-Anthropology which is $200.

Monthly Payment Plan: We can easily set up a monthly payment plan after you enroll. More information will be included in the Approval Letter you will receive once your enrollment and down payment have been submitted and processed.

Pay-As-You-Go: This is the default plan. Students will simply pay for each course as they go at their own pace. Courses are $75 each (except Para-Anthropology which are $75 and $125 each). The Doctoral degree is $300.

Enrollment under this program is subject to the same admissions requirements as our standard degree program and includes the same features.

If you have any questions about this program, contact us either by email or telephone.

ALL TUITION PAYMENTS ARE PROCESSED FROM THE DEGREE ENROLLMENT PAGE (not here)
Additional Important Information
We accept PayPal, major debit/credit cards, bank wire transfers, and Western Union. You DO NOT need a PayPal account to use a debit/credit card. You can also pay by telephone. When paying by Western Union, once the MTCN number has been sent to us, we will process your application and get you started. Bank wire transfers will only be accepted for the full pay option.

See the Course Descriptions page for course descriptions.

Refund Policy. Since IMHS courses and intellectual property are digital in nature, no tuition refunds can be given for any course in which a student is or has been enrolled for any reason. Application fees charged at initial enrollment are non-refundable. Refunds for tuition credits are not available. Refunds for courses in which the student has not been enrolled will only be made to students who officially withdraw from the IMHS Degree Program. In such cases, the refund will be made using the same method in which the student paid (if possible) less a $50 processing fee as well as finance fees incurred upon initial enrollment. In some cases, due to banking processes, refunds may not appear for up to two weeks. Please see IMHS Terms of Enrollment for complete details.