Investigate Animals as Yet Undescribed by Science
Accelerated Metaphysics PhD Degree Program
---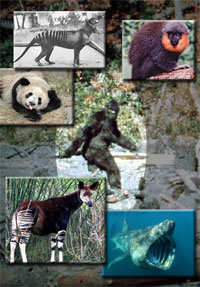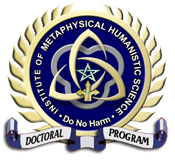 Cryptozoology is the study of undiscovered animals, that is, animals as yet undescribed by science. Students will learn about recent discoveries as well as the sheer magnitude of the estimated number of undiscovered species. Students will also learn about taxonomy and classification, research techniques, conducting field investigations, equipment, and working with other researchers. Students will study and research their choice of a reported cryptid with a focus on objective, grounded research. Evidence analysis is also covered thereby equipping students to analyze photos, videos, and other evidence that might assist in scientifically describing a reported animal. This specialization will give the student the foundation and framework to explore, investigate, and research reports of unknown animals that have been seen by locals for years—sometimes, hundreds or even thousands of years. As an alternative, students may choose to specialize in "Hominology," a branch of Cryptozoology which focuses on the study of primates or hominids such as Bigfoot as opposed to all types of cryptids.
Primary Doctoral Degree is: (will be printed on your Bachelor's, Master's, and Doctoral diplomas)
Doctor of Metaphysical Humanistic Science
Specializing in: (will be printed on your Master's and Doctoral diplomas. Choose one)
Cryptozoology MHs.D or PhD

Hominology MHs.D or PhD
Cryptozoological Certification: This degree also includes a Certified Cryptozoological Investigator certificate. Graduates can use the letters "CCI" after their names as well. Photo ID badge also included.
Required Courses
Twelve courses are required for a Bachelor's and Master's Degree. For a Doctoral degree, the Doctoral Degree Assignment is required. The courses below have been pre-determined for this specific degree. More information about each course is provided on the Course Descriptions page or the IMHS Catalog. Students are also free to take additional courses beyond the 12 required to graduate if desired. Additional courses are available at the regular course tuition rate.
MHs.B1: The Nature of Metaphysics

MHs.B2: Metaphysical Self-Mastery

MHs.B3: Metaphysical Intercommunication

MHs.B4: Metaphysical Principles of Enhanced Relationships

MHs.B5: Metaphysical Critical Thinking and Self-Direction

MHs.M2-1: Advanced Metaphysical Concepts Course 1

MHs.M2-2: Advanced Metaphysical Concepts Course 2

MHs.M3: Metaphysical Psychology

MHs.M24: Cryptozoology

MHs.M18-1: Forensic Anomalous Evidence Analysis and Collection Course 1

MHs.M18-2: Forensic Anomalous Evidence Analysis and Collection Course 2

Elective course from the Course Descriptions page
MHs.D1: Doctoral Degree Assignment (review of what you learned in the program)

Additional Related Courses Available (students can choose these as electives if desired or take them in addition to the required courses):
MHs.M16: Paranormal Science Courses 1 and 2 (CPI graduates will receive a tuition credit equal to the amount they paid for the CPI course)

MHs.M19: Starting and Leading an Anomalous Research Team Courses 1 and 2
Tuition